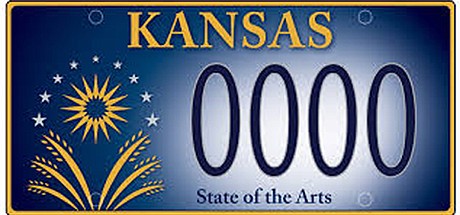 The rivalry between Kansas State University and Kansas University has heated up in recent weeks thanks to happenings on the hardwood. In Leavenworth County those allegiances are pretty even — at least when it comes to license plates. Leavenworth County issued 17 new K-State plates in 2014, compared to 16 KU plates, according to Tracy Wiehe with the county treasurer's office.
This week's Face to Face feature profiles Julie Hansen, executive director at Vintage Park Assisted Living in Tonganoxie.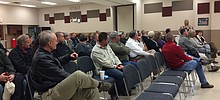 Several businesses and organizations gathered for the inaugural Tonganoxie Live social last week. Based on discussion at the event, the "movement" is expected to keep growing. Tonganoxie Live is a Facebook page that local residents started as a way to keep people in the community connected.
---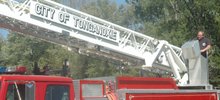 Tonganoxie City Fire Department calls for Feb. 15-21, 2015:
Tonganoxie High boys basketball team held its own in the first half on the offensive end in a Class 4A Division I substate semifinal against undefeated Basehor-Linwood.
Today's events
Upcoming events
More events