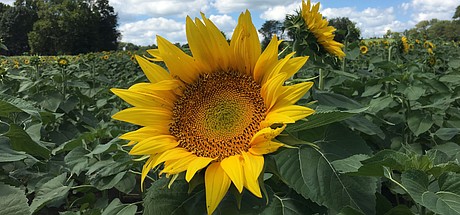 Though there were many activities happening during the Sunflower Stroll, one might have caught the eye most Labor Day Weekend. Artists could be seen around town painting various buildings and scenes.
Tonganoxie High football helmets have a special sticker this year, but it's not to signify a big play or other activity. The sticker, which has the letters "AT" inside the outline of Kansas, brings awareness to the Kansas Athletic Trainers' Society initiative "Safety in Football Campaign."
A two-motorcycle accident Monday afternoon on Kansas Highway 16 sent both riders to University of Kansas hospital. The accident occurred about 1:40 p.m. Monday at Kansas Highway 16 at Parallel Road. The first motorcycle, a 2017 Harley trike, was driven by a 67-year-old rural Tonganoxie man. The second motorcycle, a 1948 Harley FL, was driven by a 70-year-old rural Tonganoxie man.
---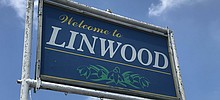 Jay and Stacy Ellis from Peaceful Valley Donkey Rescue will visit at noon Saturday. They will be at the Linwood Community Library for an outdoor program about donkeys. Guests will learn all about donkeys, their satellite rescue group, and be able to ask questions. They will also bring a couple of their donkeys with them.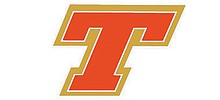 Eudora struck first, but Tonganoxie answered again and again. And again and again and again. In a battle of winless teams Friday, EHS struck first and led, 6-0, after a quarter. But Tonganoxie responded with what would be five unanswered touchdowns on the Chieftains' way to a 34-6 road victory.
Today's events
Upcoming events
More events