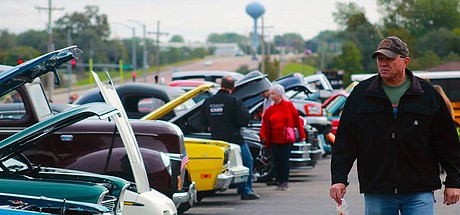 The third annual Tonganoxie Auto Tech Car Show is Saturday. The Tonganoxie High School group's show will start with registration at 8 a.m. Judging starts at 11 a.m. Anyone interested in a booth space can purchase one for $30. There also will be a food truck at the show. For more information, contact THS instructor Tony Maurer at tmaurer@tong464.org.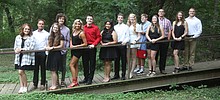 It's time to paint the town red (and white). Homecoming week is here at Tonganoxie High School, as festivities start Monday with Denim Day. Students were wore denim to the max during the first day of homecoming. Tuesday was Tourist Day. Students were encouraged to act like tourists in another city, state or country. Today's theme is Greek Day. Students are to dress with a college state of mind, as it is Greek Day. Students can dress as though they are in a fraternity or sorority, for instance.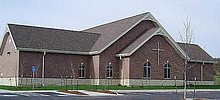 Sacred Heart Catholic Church will have its annual turkey and dinner bazaar this month. The event will run 11 a.m.-3 p.m. Sunday at the church, 1100 West St. Meal carryout will be available until 2:30 p.m. by calling 913-369-2851. There also will be a country store, raffles, silent auction, bingo and children's games. The meal costs $10 for adults and $5 for youths ages 6-12. Children 5 and younger eat for free.
---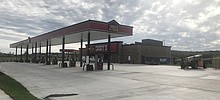 The new Casey's General Store will be opening later this month. According to information posted at the current Casey's store along U.S. Highway 24-40, the store will open at 6 a.m. Oct. 17.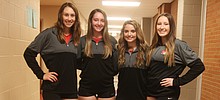 Energy is a buzz word for Tonganoxie High volleyball. Seniors on this year's squad talk about it. Coach Chrissie Jeannin talks about it. It's the team's strength, they say. It's also a weakness when the team isn't consistent with said energy. Take Thursday's home match against Louisburg (17-10). Tonganoxie came out swinging in the first set before falling 25-18. The Wildcats then dominated in the second set, 25-8. Jeannin was proud of how the team responded and the energy it brought in that final set, another 25-18 decision, as LHS swept the match. "How they played in that third set is how we should play every set," Jeannin said. "When they play like that, they compete with teams."
Upcoming events
More events