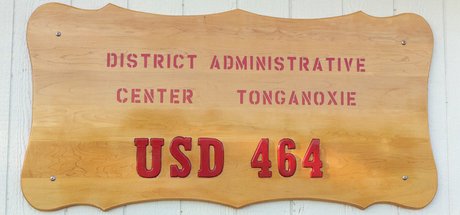 As Tonganoxie USD 464 moves forward with its new elementary school, it also prepares for what Superintendent Lyn Rantz said could take some patience — traffic dropping off and picking up students at Tonganoxie elementary and middle schools.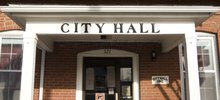 Tonganoxie's 2016 budget will come with a lower mill levy, but residents will see an increase in sewer rates in the new year. The Tonganoxie City Council discussed the budget for a final time before the budget is published in The Mirror for the public's review.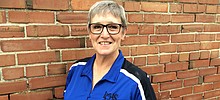 This week's Face to Face feature profiles Leavenworth County Humane Society president Crystal Swann Blackdeer.
---
There were no official counts of how many people visited Tonganoxie Elementary School on Saturday for the new school's open house. But Parent Teacher Club members handed out 504 cookies and bottled water to visitors — and then handed out packaged cookies because they ran out of the original allotment. Volunteers had to make two visits to Brothers Market for more cookies.
Local high school athletes are getting outside for various summer camps this summer. That activity will be accelerated when fall sports begin practicing in the traditionally blazing hot month of August. Tonganoxie High athletic trainer Mark Padfield reminds athletes of all ages to be prepared for outdoor activity when the heat and humidity are at high levels.
Today's events
Upcoming events
More events