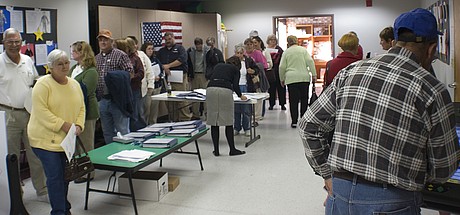 Satellite voting is being offered today in Linwood.
This week's Face to Face focuses on Tonganoxie utility billing clerk Angie Bowlin.
Saturdays are busy at City of Angels Thrift Store, whether it's walk-in customer traffic or folks dropping off items. The business is starting its seventh year this month, but has been at its new locale, 429 S. Main, about two months.
---
A former executive with a private company managing part of the Kansas Medicaid program has alleged in a federal lawsuit that she was wrongly fired for protesting potentially improper cost-saving measures.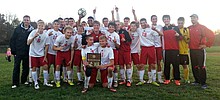 Since the first day of practice, Tonganoxie High soccer coach Brian Kroll has preached the importance of composure. When Logan Williams got the ball in front of an empty goal on Tuesday, he stayed composed just long enough to tap it into the net.
Today's events
Upcoming events
More events