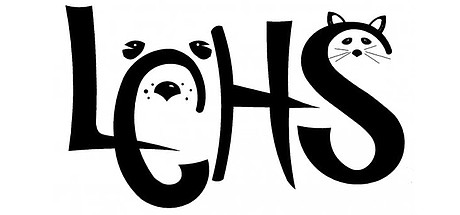 Leavenworth County Humane Society, Inc. is extending its adoption special through Saturday (Sept. 24). LCHS initially offered the special this past week, but announced that it was extending it to this Saturday. Bigger dogs are available for adoption for only $50. They are sterilized, vaccinated and microchipped. Some longterm residents may be fee-waived to approved adopters.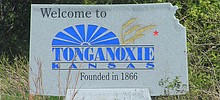 Together Tonganoxie Thrives is a page that highlights local businesses that are participating in a 13-week special advertising page that features those businesses different weeks.
A new way to determine how private schools are classified among Kansas high schools now will go to the Kansas Legislature. The Kansas State Board of Education voted, 6-4, Wednesday, Sept. 14, in favor of a multiplier proposal that previously had been passed by the Kansas State High School Activities Association's Board of Directors, and before that, member schools.
---
"We Serve!" That is the motto of Lions Clubs International, the largest service organization in the world.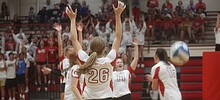 Tonganoxie High volleyball players have the opportunity to shine in front of their home crowd Saturday at the Tonganoxie Invitational. THS also gets to hit reset after dropping a tough Frontier League match Tuesday to Bonner Springs in 5 sets.
Today's events
Upcoming events
More events