With Mayor Jason Ward and council member Kara Reed both absent from Monday's meeting, the council had to appoint one of its members to lead the meeting. Reed served as mayor pro tem, which means she assumed mayoral duties in the event of the mayor's absence.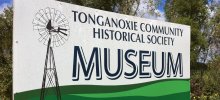 A state archivist will share letters from John Brown and even some Tonganoxie-related items during Tonganoxie Community Historical Society's Fourth Tuesday Program. Matt Veatch, Kansas state archivist, will present virtual highlights from the Kansas State Archives collections 7-8:30 p.m. Tuesday in the Reno Methodist Church on the TCHS campus, 210 W. Washington St.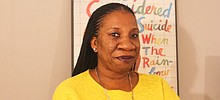 Tarana Burke was so busy after the #MeToo movement took off in 2017 that she was forced to cancel a speaking event at the University of Kansas last spring. Now she has rescheduled and is set to speak at 6 p.m. Tuesday in the Kansas Union Ballroom. The event is free and open to the public.
---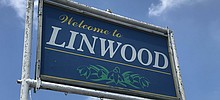 The Linwood Community Library will host a movie night for youth ages 12 and up later this week. The latest Dwayne Johnson action movie, "Skyscraper," will be the featured film. It will be shown at 6:30 p.m. Friday at the library. Snacks and drinks will be provided.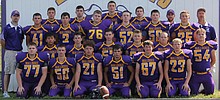 The McLouth High football team should be a lock for the Class 2A playoffs. The top four teams in each six-team district advance to the playoffs. After rattling off three victories, MHS is 4-3 overall and 3-1 in district play. McLouth finishes up the regular season this coming Friday at Osage City (6-1 overall and 3-1 in district play). With a victory, MHS likely would be the second-place team in District 2, and Osage City would be the third-place team. An Osage City victory likely would switch those standings. During the winning streak, MHS defeated West Franklin (26-24), Oskaloosa (54-0) and then Central Heights (54-14) on Friday at Stan Braksick Sports Complex in McLouth.
Today's events
Upcoming events
More events