The Rev. Mark Goldasich said he might need an iPad at the altar for his Mass at 10:30 a.m. Sunday at Sacred Heart Catholic Church in Tonganoxie. After all, Croatia — the Goldasich family's homeland — plays at 10 a.m. Sunday for the World Cup soccer championship.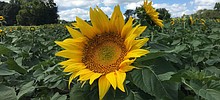 Two Tonganoxie farms are gaining more notoriety near and far. Grinter Farms, known globally for their sunflower fields, have been named the No. 2 best sunflower field in the country. Country Living magazine, in a July 2 story, named the farm to its list. Next to Nature Farms, meanwhile recently was featured in 435 Magazine, which is a Kansas City publication.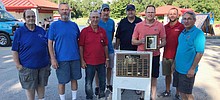 The Tonganoxie Recreation Commission celebrated the start of summer with its annual Summer Kickoff Party on Saturday at Chieftain Park. Food and refreshments were served and youths got to make their way through an inflatable obstacle course. Some youths from the cast of "Peter Pan" performed a sneak peek of the play, which will be 6 p.m. Friday and 11 a.m. Saturday at the Tonganoxie Performing Arts Center. The play is this year's TRC summer theater production.
---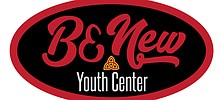 The northeast corner of Fourth and Main streets in Tonganoxie has been home to a variety of things through the years. The last quarter-century, it's been a music venue. Glen's Opry House opened in 1994 before it became Annie's Country Jubilee in 2003. For years the venue brought weekend crowds to downtown Tonganoxie for country music. In 2011, Annie's closed. It didn't reopen until 2014 when Roz McCommon opened The Jewel on Main, expanding the venues offerings to more music genres, comedies and other arts.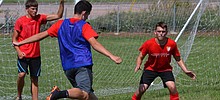 Last year's season-ending loss still lingers with the Tonganoxie boys soccer team. It has been several months since a 4-2 defeat to Rose Hill in the quarterfinals, but the team won't forget the feeling from that night anytime soon. The Chieftains, who stormed through an undefeated regular season, are determined to avenge the finish from last year.
Today's events
Upcoming events
More events