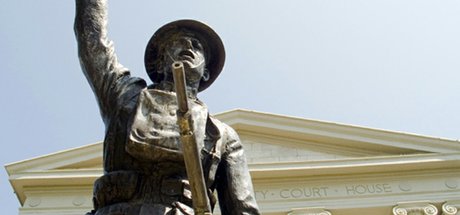 More officials are publicly denouncing comments that a Leavenworth County commissioner made about being part of a master race. Commissioner Louis Klemp made the remarks during Tuesday's regular commission meeting to Triveece Penelton, a black woman representing a firm conducting a study on the County Road 1 corridor south of Tonganoxie.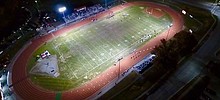 Tonganoxie school district officials are continuing to look into the practicality of installing artificial turf at Beatty Field. USD 464 board members met with Superintendent Loren Feldkamp and Assistant Superintendent Tonya Phillips and school administrators during a special meeting Monday in the Tonganoxie High School library. After a lengthy discussion about the merits of turf and how it should be handled as a priority with improving district facilities, the board agreed to look at the possibility of fundraising and the forming of a committee.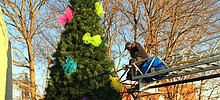 Downtown Tonganoxie soon will be getting festive for the holiday season and also denoting work on a new landmark. The Mayor's Christmas Tree Lighting festivities will start about 5:30 p.m. Saturday at the downtown pocket park, Fourth and Delaware streets. At 5:35 p.m., there will be a THS Jazz Band performance. At 6 p.m., there will be a children's choir performance. Santa and Mayor Jason Ward will arrive about 6:30 p.m. before Ward reads "Twas the Night Before Christmas." The tree lighting then is planned to happen at 6:40 p.m.
---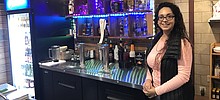 Rebecca Mier is excited about her family's newest restaurant. Ajuua! Mexican Grill and Cantina opened Oct. 22 at 300 N. Village Terrace just off East U.S. Highway 24-40 in Tonganoxie.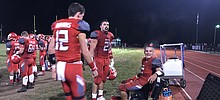 Dalton Bock was a crucial part of Tonganoxie's Kaw Valley League champion football team in 2017 that finished with the first undefeated season in school history in 55 years. That team graduated 21 seniors, but an incoming senior this season had made some preseason goals, one of which was to tie or surpass his former teammate's mark of 1,441 rushing yards last year. Korbin Riedel reached that goal and then some in 2018.
Today's events
Upcoming events
More events