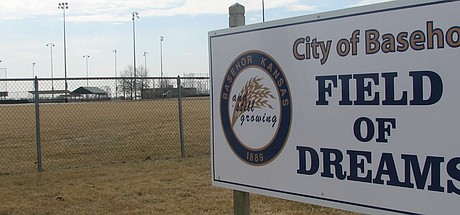 Local health officials are linking increased COVID-19 cases to the Field of Dreams Athletics Complex near Basehor. The Leavenworth County Health Department said Monday that it has seen an increase in COVID-19 cases from contact tracing investigations related to the complex at 14333 Fairmount Road.
Second Harvest will have its next delivery to Tonganoxie next week. Residents can stop by 10 a.m-noon July 9 at Cornerstone Family Worship, 205 E. U.S. Highway 24-40. The pickup generally is the second Thursday of each month. Produce and other grocery food items are available to all residents at each of the pickups. People are limited to five family boxes per vehicle. The next pickup will be Aug. 13 at Cornerstone.
Leavenworth County officials will continue to encourage and recommend that the county's residents continue to wear masks when social distancing is not possible. But the county is opting out of Gov. Laura Kelly's executive order for mandatory mask-wearing, which is set to start Friday. County Commissioners voted, 5-0, to opt out of the order and follow recommendations from Leavenworth County Health Officer Jamie Miller during a special meeting Thursday night at the Leavenworth County Courthouse.
---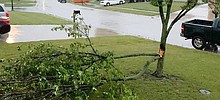 Tonganoxie residents were cleaning up Saturday morning after an overnight storm brought some hail and strong winds that caused damage to several trees. City residents can drop off tree limbs and brush from the storm, in the lot next to the Tonganoxie City Fire Station on Fourth Street if they have some debris still to move. The city is allowing the drop-off for two weeks after the storms, so residents still have some time.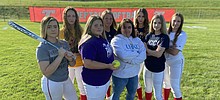 Editor's Note: The Mirror is asking spring sports coaches to pen open letters to their student-athletes, team parents and fans, or whomever they wish to address their open letters about their lost seasons due to the COVID-19 pandemic. The letters will be published in the coming weeks.
Today's events
Upcoming events
More events