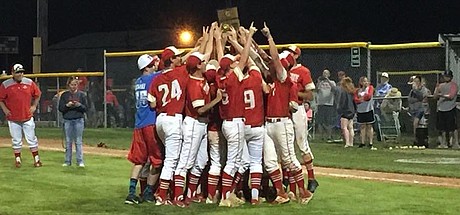 Cinderella is wearing some shiny Tonganoxie High baseball cleats. THS, which entered Tuesday's Class 4A Division I regional with a 4-14 record and the No. 4 seed, knocked off No. 1 Atchison and then No. 2 Piper for its first state berth since 2014.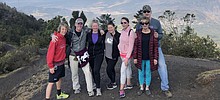 Thanks to a group of local volunteers, Guatemalan villagers have healthier smiles and improved roofs over their heads. Tonganoxie resident Kay Soetaert led a group of 13 volunteers in February to San Juan la Laguna on the shore of Lake Atitlan in Guatemala for medical and dental outreach, as well as home construction. Soetaert said she has gone to the Central American country some 15 times for mission work, many times with St. Mark's United Methodist Church from Overland Park.
A two-vehicle head on collision claimed the life of a McLouth man Tuesday on Kansas Highway 16. Leavenworth County Sheriff's Office deputies responded to the accident, which happened about 3:35 p.m. Tuesday on K-16 at Parallel Road.
---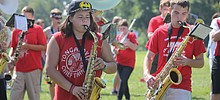 The Tonganoxie High School Band came home with nine "I" ratings, seven "II" ratings and a "III" rating at the KSHSAA Regional Music Festival. Soloists receiving "I" ratings and qualifying for state were Carmen Snyder, Lauryn Jimenez, Savannah Adams, Sofia Romero, Julia Westrich, Jasmine Sejnoha, Allison Williams and Jose Monarrez.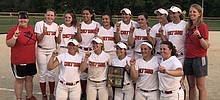 If victory truly has a sweet taste, the Tonganoxie High softball team grabbed a spoon, took a big bite and savored the most decadent dessert Tuesday in Wamego. No. 1 THS (18-4) won, 7-4, against Eudora (17-5), marking the first time since 2006 the Chieftains qualified for state. It's been 12 years, but that sweet state taste coulda, shoulda, woulda emerged in recent years. Tonganoxie reached the regional championship each of the previous three seasons — only to lose each of them by a run. In 2015, THS, the higher seed that had swept Baldwin eight days earlier fell, 5-4, to the Bulldogs on their field under drury, overcast skies.
Upcoming events
More events