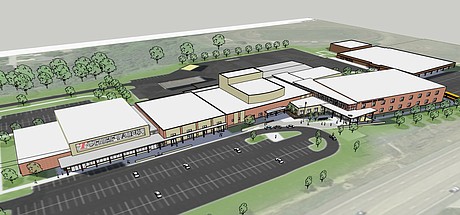 Tonganoxie USD 464 will be offering informational meetings about the proposed $51.4 million bond issue that would fund an overhaul of the Tonganoxie High School campus. Stephanie Meyer with DLR Group spoke to the school board at Monday's regular meeting about some plans for meetings and tours at THS for patrons, along with a series of mailers to educate the public on the proposed project.
Tonganoxie Business Association will continue its Movie Night at the Park with the showing of "Homeward Bound" next week.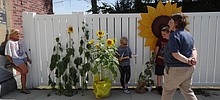 The sunflower growing contest for the Sunflower Stroll has started, but there are still a few days to get involved in the fun. Youth up to the age of 14 are invited to participate in a sunflower growing contest. The rules are simple, but your strategies can be whatever you can dream up.
---
Tonganoxie High School graduated seniors and current THS students brought home various awards last week at the National Family, Career and Community Leaders of America Convention in Anaheim, Calif.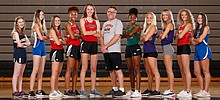 The all-Lawrence Journal-World all-area team for girls track has been released.
Today's events
Upcoming events
More events