Irish eyes should be smiling on a sunny Saturday. Weather forecasts show a weekend reprieve from precipitation and — hold on to your four-leaf clovers — 52 degrees with sunny skies. This year's St. Patrick's Parade — the 31st installment of the annual event — will start at 11 a.m. Saturday in downtown Tonganoxie.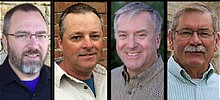 Advance voting has started for the new Leavenworth County Commission races. On-site advance balloting started March 6 at the Leavenworth County Courthouse. Voters can visit County Clerk Janet Klasinski's office between 8 a.m. and 5 p.m. Monday through Friday. Advance balloting will conclude at noon March 25.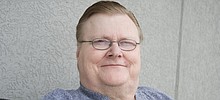 The family of a former mayor has a special request for anyone attending the former resident's visitation next week. Former Tonganoxie Mayor Mike Vestal died Feb. 28. His visitation is 6-8 p.m. Monday at Cornerstone Family Worship, 205 E. U.S. Highway 24-40 in Tonganoxie. Family members have asked that anyone with a favorite University of Kansas shirt wear it to the visitation.
---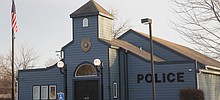 A chase through a portion of Tonganoxie late Monday night ended up with an alleged suspect surrendering outside of town. The stop took place about 11 p.m. within the city limits, according to police Lt. Brandon Marshall. It was determined during the routine stop that the driver, a 31-year-old Tonganoxie man, had an expired registration.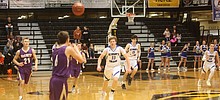 Last week's Class 2A state basketball quarterfinal pitted the newbies against the old guard. Sure, McLouth had a veteran team, including seasoned guards, heading into the Bulldogs' first state appearance since 1960. But even Pittsburg Colgan had the advantage on paper in that statistic — McLouth five seniors and seven upperclassmen overall compared to Colgan's seven seniors and 10 upperclassmen overall. And then there's the contrast in history. McLouth's exciting run this year included the school's first state berth in almost 60 years.
Upcoming events
More events