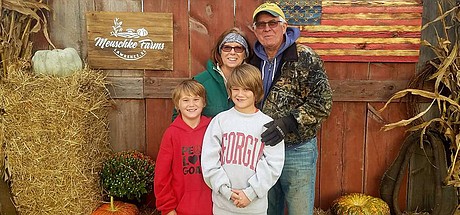 Meuschke Farms is the newest offering in the growing Kansas agritourism landscape. Owner Shane Meuschke (prounounced "My-skee") has a corn maze, pumpkin patch, hayrides and even a hay bale pyramid for youths to climb up. The family also has mums at the farm, which is in southern Leavenworth County just north of the Douglas County line.
Bingo winners were announced recently with the latest adult bingo gatherings at Tonganoxie Public Library. Winners on Monday were Norma Tarr (4), Sandra Redding (2), Lucy Wolforth, Patty Szini (5), Dorothy Resco (3), Rosie Oelschlaegar (2), Kay Bundy (5), Lois Covey (2), Paul LaGue (2), Jackie Trainer, Don Fuhlhage and Susan Rose. Sept. 17 winners were Sonya Montgomery, Lois Covey, Linda Hemphill (3), Sharon Faherty (2), Kay Bundy, Marilyn Oxley (3), Doris Anderson, Rick Maloney, Patty Szini (2), Rosie Oelschlaeger(2), Lucy Wohlforth, Betty Layton (2), John Poterbin, Nila Denholm and Sharon Kelly. Bingo is played from 1-3 p.m. the first and third Mondays of the month at the library's community room.
Tonganoxie High School science teacher John Tollefson will bring live reptiles Monday to the Tonganoxie Public Library. The presentation will be 6:30-7:30 p.m. Monday at the library, 303 S. Bury St. Tollefson will discuss animals such as turtles, crocodilians, lizards and snakes.
---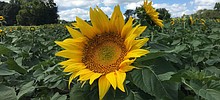 Though there were many activities happening during the Sunflower Stroll, one might have caught the eye most Labor Day Weekend. Artists could be seen around town painting various buildings and scenes.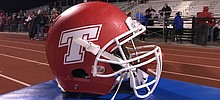 The Tonganoxie High defense managed its first shutout of the season Friday in a 20-0 victory against Baldwin at Beatty Field. The Chieftains held the visiting Bulldogs to two first downs and just 35 plays compared to Tonganoxie's 18 first downs and 68 plays.
Today's events
Upcoming events
More events