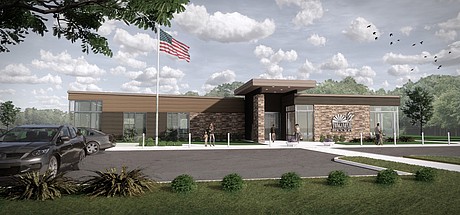 Tonganoxie Public Library is embarking on a capital giving campaign to fund furniture and furnishings at its new location. The drive, which is starting this week, is aimed at raising about $175,000 to cover the estimated costs of those items through the Tonganoxie Public Library Foundation.
Farm Bureau Financial Services employees recognized their veteran colleagues for their military service, presenting them with handcrafted quilts. Kirk Pederson and Michael Wehmeyer, both of Tonganoxie, were among the employees who were presented with quilts during an event at the company's regional office. The quilts, which were made by fellow employees, were given to veterans in honor of Veterans Day on Nov. 11. "These quilts are a token of our admiration and appreciation for your service," said CEO Jim Brannen. "We thank you for defending the freedom of this great nation. "Words can never truly express how grateful we are, but I hope that each time you use these beautiful quilts, you remember that your sacrifices and your service have not gone unnoticed. It is an honor to call you my colleagues."
A Tonganoxie City Council member announced his resignation effective immediately at Monday's regular meeting, but how he will be replaced — and when — still is in limbo. Dave Bennett made his announcement at the beginning of Monday's meeting. Bennett said "certain developments in my personal life" in the last two weeks regrettably forced him to submit his resignation, effective immediately. A former Tonganoxie City fire chief, Bennett was appointed to the City Council in April 2018 to fill a vacancy after Jamie Lawson stepped down.
---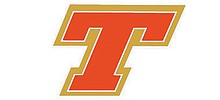 ACT scores have been released and 2019 Tonganoxie High School graduates tested above the state average across the board. The 2019 class had 84 seniors take the test. The 2015 class had 74, 2016 had 70 and then 2017 had the highest in the five-year period with 94. The 2018 class had 93 participants. State statistics show the number of seniors taking the ACT has steadily increased from 2015 (23,708) to 2019 (25,684).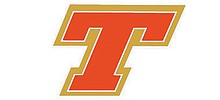 And just like that, it's now winter sports season. Kansas high school winter sports teams began the season with their first preseason practices Monday. Tonganoxie High has two new coaches at their respective helms. Mitch Loomis takes over as THS girls basketball coach after previously serving as an assistant. He takes over for Drew Williams.
Today's events
Upcoming events
More events