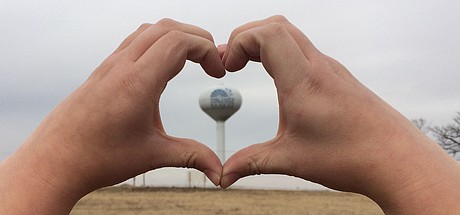 With Sunday being Valentine's Day, it's time send some warm wishes to that special person — or place.
Melissa Ostermeyer opened her transportation report Monday night at the Tonganoxie USD 464 school board meeting with a poem from a Quinter bus driver. The poem explains how bus driving sometimes can be a tedious and thankless job, but one that is well worth it.
Kansas lawmakers violated the state Constitution last year when they repealed the state's old school finance formula and replaced it with a system of block grants for two years, the Kansas Supreme Court said Thursday.
---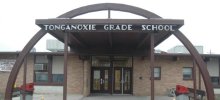 The former Tonganoxie Elementary School will serve a new purpose. Tonganoxie School Board members approved, 6-1, a bid for $76,101 from Pat Studer of the Kansas City area. According to district officials, Studer is looking to repurpose the property as a cabinetry business.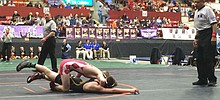 Tonganoxie High had arguably its best showing of the wrestling season Saturday at the Baldwin Invitational Tournament. The Chieftains finished fourth out of 16 teams, finishing behind a trio of ranked teams in Class 4A. Goodland, ranked No. 7 in 4A, won the meet with 216 points, while Santa Fe Trail, ranked No. 2, finished second with 172.5. No. 6 Baldwin took third with 159. THS wasn't far behind at 146.5.
Upcoming events
More events