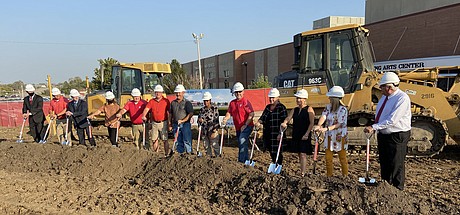 The Tonganoxie High campus is really buzzing these days with the sounds of construction. Tonganoxie USD 464 officials, community members and the THS building expansion team were on hand for a groundbreaking Wednesday, Oct. 7, where the new THS Learning Center will stand in the future. School district Superintendent Loren Feldkamp led the ceremony as members of the Tongie Strong building committee, THS administrators, Assistant Superintendent Tonya Phillips, school board members and other community members looked on.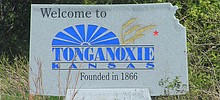 Together Tonganoxie Thrives is a page that highlights local businesses that are participating in a 13-week special advertising page that features those businesses different weeks.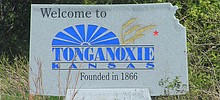 Tonganoxie business will be receiving a total of more than $387,000 through the CARES Act spending plan. The Tonganoxie City Council approved the funding during its regular meeting Oct. 5. Applications were submitted from Sept. 1-9 and then on Sept. 17, the Allocation Review Committee, comprised of City Council members Lisa Patterson and Jake Dale and Tonganoxie Business Association President Monica Gee reviewed and made recommendations for the funding. The council established the spending plan through an ordinance July 20 and the Leavenworth County Commission then approved it Aug. 12.
---
A book came to life this past weekend at the Tonganoxie Community Historic Site. And it's hoped more will do the same in the future. Tonganoxie Public Library and the Tonganoxie Community Historical Society recently collaborated to created Every Barn Tells a Storywalk on the TCHS campus.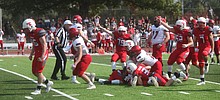 This year's Tonganoxie High football schedule, like the rest of 2020, has been anything but normal. Saturday's opponent, Southern Boone, at least had some similar statistics. Both teams entered the game at 4-1, both squads are not far from Interstate-70 and about the same distance from a college town (Columbia, Mo., and Lawrence). Tonganoxie, though, wasn't the most hospitable once the game started. THS capitalized on an early SBHS fumble and kept rolling on its way to a 52-13 victory.
Today's events
Upcoming events
More events