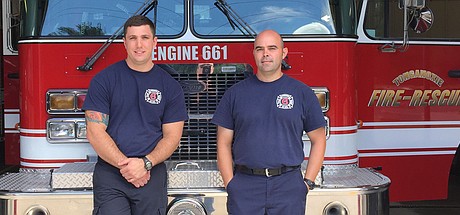 James Davis started Tuesday as a full-time firefighter with the Tonganoxie City Fire Department after serving several months as a part-time firefighter. A Saturday bundle of joy might have been considered a good way to break in the brand spanking new full-timer.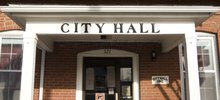 Tonganoxie has approved its 2017 budget. No residents spoke during the budget hearing at Monday's City Council meeting, so the council voted, 5-0, shortly later. The 2017 rate is .62 of a mill higher than the current 2016 rate (44.179) to accommodate Tonganoxie Public Library's proposed .62 increase for employee benefits.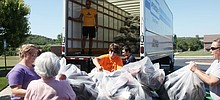 Boots and many other types of shoes donated at Sacred Heart Catholic Church were made for walking. It turns out those shoes also were made to raise a good chunk of change for education programs at the church. Several volunteers helped religious education coordinators Nancy Lanza and Jennifer Eastes on Saturday with loading those donated shoes — about 175 bags to be exact — for Funds2Orgs, a company that trades shoes for money in group's fundraising campaigns.
---
The city will continue to be involved in an annual Tonganoxie festival. Council members said they favored the city's involvement in whatever is decided moving forward. The city earmarked $31,500 for the Tonganoxie Sesquicentennial, which took place in June the traditional weekend of Tonganoxie Days.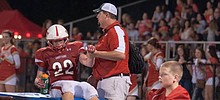 Michael Phelps caught the world's attention in Rio with an increasing personal medal count as he closed out one of the most decorated Olympic careers ever. Those discolored circles on his back also caused quite the chatter also. Phelps has been utilizing a therapy more and more athletes are using.
Today's events
Upcoming events
More events