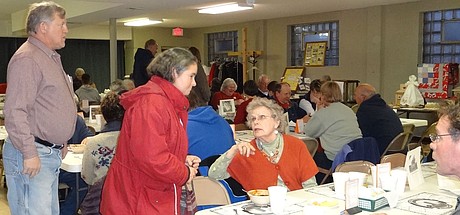 You can leave the cooking to Tonganoxie Community Historical Society members Thursday. The TCHS is planning for its annual soup feed and basket raffle at Hughes Hall in the Tonganoxie United Methodist Church basement. This event is TCHS' biggest annual fundraiser this month with the chili supper and basket raffle. Serving will be 11 a.m.-7 p.m. Thursday at TUMC, 328 E. Fourth St. Menu items are chili, vegetable beef soup, baked potato bar, relishes, homemade desserts, coffee, tea and water.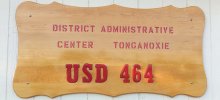 The Tonganoxie USD 464 district office will have a temporary home at West Haven Baptist Church while construction work takes place on the high school campus. With demolition of the board office coming later this year, the central office will be displaced. West Haven officials offered space at their church in the interim. The school board approved a memorandum of understanding with West Haven, 7-0, at Monday's regular meeting.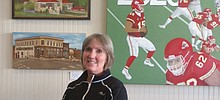 Leigh Coffman has come full circle in her hometown — and she's followed in her family's downtown business footsteps in the process. Coffman, who previously operated Heartland ArtWorks in a small retail center between Tonganoxie and Basehor, moved her art business this past month to her hometown. She now has Coffman ArtWorks at 420 E. Fourth St. in what formerly was Dr. Richard Dean's optometry office and then most recently Fun and Fabulous Floral and Gifts.
---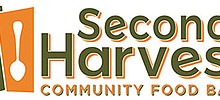 Second Harvest now will have its February delivery from 10 a.m.-noon Thursday at Cornerstone Family Worship, 205 E. U.S. Highway 24-40. The pickup was moved from this past Thursday due to inclement weather. The monthly Second Harvest food dropoff normally is 10 a.m.-noon the second Thursday of each month. Produce and other grocery food items are available to all residents at each of the pickups. People are limited to five family boxes per vehicle. The next pickup will be March 12 at Cornerstone.
A Tonganoxie High freshman made history Saturday. Tonganoxie's Holly Colvert will be the first THS student-athlete to advance to state in girls wrestling. Colvert punched her state ticket when she placed fourth in the 191-pound division in the East Regional at Paola.
Today's events
Upcoming events
More events