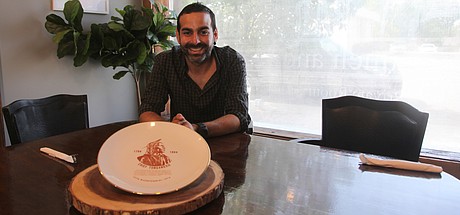 Tonganoxie's newest restaurant almost celebrated on the date of the anniversary of its namesake a few weeks ago. The new business, 1866 Bar and Grill, pays tribute to the year Tonganoxie was established. In fact, the town got its official start July 21, 1866. The new restaurant opened July 16, nearly 152 years after the town got its start. Owner Alberto Yaluk took over the downtown space in mid-February. He could have opened much earlier, but he wanted to give the place a new look.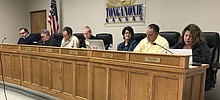 City officials are holding the line for the 2019 budget. The Tonganoxie City Council voted to approve the budget, which carries an estimated mill levy rate of 45.295. That is down slightly from 2017, when the city an actual tax rate of 45.326 mills. The 2017 rate was 44.84. The approval came after a 90-minute budget work session before the regular meeting Monday night in council chambers. No residents voiced opinion during the budget hearing, which is required for Kansas municipalities to do before giving final approval to a budget.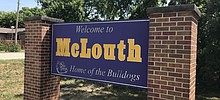 McLouth USD 342 enrollment for the 2018-19 school year will be later this week. Enrollment is 1-8 p.m. Thursday and 10 a.m.-noon Friday at the McLouth School District Cafeteria.
---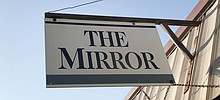 The Tonganoxie Mirror has made changes to its office space to become more efficient. The Mirror has closed its office at 520 E. Fourth St. News Editor Shawn Linenberger will be working out of a virtual office. People can continue to contact Linenberger at 785-218-5300 and soon will be able to call regular office number, 913-845-2222. Readers with delivery questions can continue to call 785-843-1000. People can continue to place classified advertising by calling 866-823-8220. Readers can call what has been our office number for several years, 913-845-2222, will be a working option again in about a week.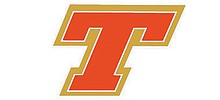 Tonganoxie High fall sports are just about here with preseason practices. A fall sports parent meeting starts at 6 p.m. Monday at the Tonganoxie Performing Arts Center on the THS campus. The meeting will be for parents of student-athletes in football, volleyball, cross country, girls golf and boys soccer. Fall sports practices will start Aug. 13.
Upcoming events
More events