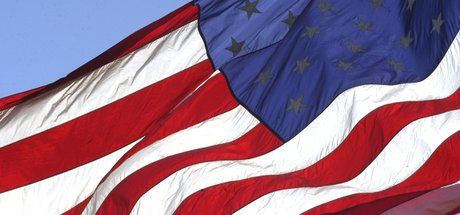 Tonganoxie Elementary School has a state championship in Music Memory. TES sent two teams to the Music Memory contest April 22 at Kansas State University. The "Tonganoxie South" team led by TES teacher Amy Jones won the state contest this year. The squad won the contest against 17 other teams, including the "Tonganoxie North" team led by fellow TES teacher Wanda Haney. Haney had a team that also won the contest in 2012.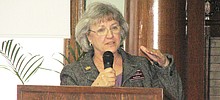 I would like to start by saying that I have supported increased education funding at every opportunity since I first was elected in 2008. Last April, I supported the bill that put an additional $126.2 million into schools statewide for the fiscal year beginning July 1, 2014.
A Go Fund Me account has been created to support the family of Richard Brock, the 15-month-old severely injured in a lawn mower accident last week.
---
Buffalo that have roamed a pasture east of Tonganoxie in Leavenworth County for 10 to 15 years are starting to annoy some of their neighbors.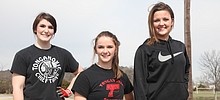 The Tonganoxie High softball team will be the top seed in a Class 4A Division I regional tournament Tuesday in Baldwin.
Today's events
Upcoming events
More events