To help raise awareness of this service and its demand in the community, each year, the Council on Aging participates in Meals on Wheels of America's "March for Meals" campaign. Tonganoxie Mayor Jason Ward, as he has done often in recent years, helped deliver meals to homebound seniors last month in Tonganoxie as part of mayoral support acoss the country.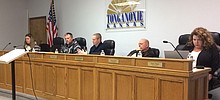 There's a lot of building activity these days in Tonganoxie. Assistant City Manager Jamie Shockley presented numbers at Monday's City Council meeting. She noted that Tonganoxie leads the county in single-resident building permits being issued so far this year. Shockley said many numbers are encouraging so far this year, including 26 percent of budget estimates have been collected for sales tax. That's up from 13 percent at this time in 2016. Shockley said she wanted to research why that number has doubled from last year.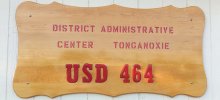 The school district is pushing ahead with issuance of more than $9.6 million in general obligation refunding bonds. Issuance of the Series 2017-A bonds are thought to save the district at the least $500,000, according to Roger Edgar of George K. Baum and Company.
---
It was hard to order up a much better day for an Easter egg hunt. Tonganoxie Recreation Commission had its annual hunt Saturday, as an estimated 200 youths collected more than 5,000 plastic eggs at the Leavenworth County Fairgrounds soccer fields.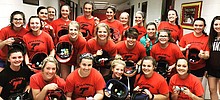 Early on in the 2017 Tonganoxie High softball campaign, coach Stephanie Wittman thought her team had its strengths, but one intangible continues to be the squad's biggest asset. "I think our team chemistry is the top thing going for our team right now," Wittman said. It's hard to argue with Wittman there.
Today's events
Upcoming events
More events