An incident Wednesday between a father and son involving a gun led to a standoff with police that lasted nearly five hours. Tonganoxie police were dispatched to the 600 block of River Street for a domestic disturbance involving a gun.
The Tonganoxie City Council has earmarked $31,500 for the Tonganoxie Sesquicentennial celebration this summer. The council approved the measure, 5-0, at a rescheduled meeting last week. Council Members Curtis Oroke and Kara Reed are on the event's steering committee and presented a proposal for the funding request.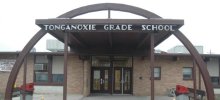 The future of Tonganoxie's former elementary school could be decided Monday. Tonganoxie USD 464 is expected to make a decision on the winning bidder at Monday's Tonganoxie School Board meeting, though only one bid was submitted, Superintendent Lyn Rantz said Tuesday.
---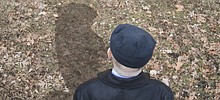 In what could be a foreshadowing of sorts — without the shadow — the area might be in for an early spring. After all, today is Groundhog Day, and with an overnight rain shower reminiscent of springtime precipitation, it could be a sign.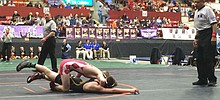 Tonganoxie High had arguably its best showing of the wrestling season Saturday at the Baldwin Invitational Tournament. The Chieftains finished fourth out of 16 teams, finishing behind a trio of ranked teams in Class 4A. Goodland, ranked No. 7 in 4A, won the meet with 216 points, while Santa Fe Trail, ranked No. 2, finished second with 172.5. No. 6 Baldwin took third with 159. THS wasn't far behind at 146.5.
Today's events
Upcoming events
More events