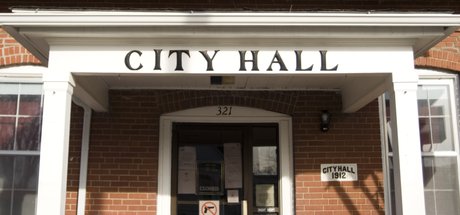 Tonganoxie's 2016 budget will come with a lower mill levy, but residents will see an increase in sewer rates in the new year. The Tonganoxie City Council discussed the budget for a final time before the budget is published in The Mirror for the public's review.
Organizer Charley Green hopes Saturday's event in downtown Tonganoxie and the Leavenworth County Fairgrounds rustles up some big crowds. Tonganoxie will celebrate National Day of the American Cowboy with a parade, several country western music performances and vendors.
A Tonganoxie man whose apartment was the scene of an alleged sexual assault case involving a 13-year-old girl is expected to appear today in Leavenworth County District Court. Warren P. Thompson, 53, faces two counts aggravated endangerment, three counts endangerment and one count hosting of minors where alcohol is present.
---
The community will get an up-close look at the new Tonganoxie Elementary School this weekend. A dedication of the new TES will start at 10 a.m. at the school, 1180 East St. There will be a scavenger hunt tour, maps for self-guided tours and refreshments at the school, which is southeast of Tonganoxie Middle School off Washington Street.
The Tonganoxie High cheer and dance teams won several awards at a spirit camp last month in Salina. THS teams attended spirit camp June 16-19 at Kansas Wesleyan University. The Chieftain Stars dance team earned blue ribbons for its home routine and fight song performances, along with the overall camp leadership award. The team also earned 27 individual blue ribbons for individual dance routines and the Camp Drill Down Award.
Today's events
Upcoming events
More events