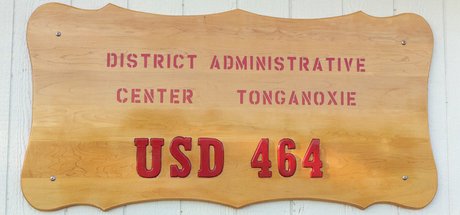 Kansas school districts should be getting more funding in the coming years, according to one of Tonganoxie's representatives at the Statehouse.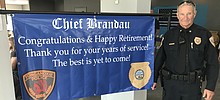 Tonganoxie Business Association members gave Jeff Brandau some good-natured ribbing Friday during the organization's weekly breakfast meeting at Brothers Market. Members reminded the retiring police chief that it also was National Doughnut Day and that it was fitting that was his last day on the job.
A two-vehicle head on collision claimed the life of a McLouth man Tuesday on Kansas Highway 16. Leavenworth County Sheriff's Office deputies responded to the accident, which happened about 3:35 p.m. Tuesday on K-16 at Parallel Road.
---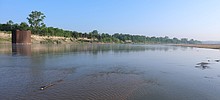 A kayaker reported finding a human skull along a sandbar in the Kansas River on Sunday afternoon.
The Tongie Tidal Waves opened the 2018 swim season with a victory. Tonganoxie defeated Lansing, 723-504, last week on the road. Supporters will have options the next few weeks to see the team. The Tidal Waves are home the next three Friday mornings for meets at Tonganoxie Water Park. Each meet is set to start at 7:30 a.m. and usually concludes around noon.
Today's events
Upcoming events
More events