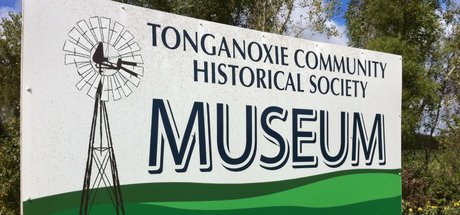 A former governor is one character expected to come alive next week at the Tonganoxie Community Historic Site. The historical society will have First City Performers And Story Tellers members at its October meeting. The public is welcome to attend the performance, which starts at 7 p.m. Tuesday at the historic site, 201 W. Washington St. in Tonganoxie.
This week's Face to Face focuses on Tonganoxie utility billing clerk Angie Bowlin.
Saturdays are busy at City of Angels Thrift Store, whether it's walk-in customer traffic or folks dropping off items. The business is starting its seventh year this month, but has been at its new locale, 429 S. Main, about two months.
---
Republican Gov. Sam Brownback and his challenger, Paul Davis, will meet for back-to-back debates this week in Wichita amid a close race as the election nears.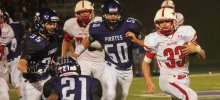 For nearly 20 minutes of game time, the Tonganoxie High football team went blow-for-blow with offensive juggernaut Piper on the road. However, the heavyweight fight later evolved into a track meet, and the Chieftains couldn't keep up.
Today's events
Upcoming events
More events