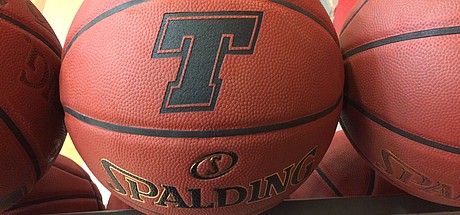 The 59th annual Tonganoxie Invitational begins today with the boys bracket. Eudora plays Metro Academy at 4 p.m. and then De Soto and Holton take the court at 5:30 p.m. Tonganoxie faces Wamego in the final game of the day. Tipoff is set for 7 p.m.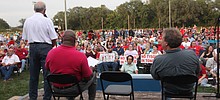 For Tonganoxie, 2017 will be one looked back at as a monumental year. An announced plan for a $325 million Tyson chicken processing plant just after Labor Day weekend turned into a national story. A project that potentially would have brought 1,600 jobs to the area was not well-received by many in the community. An opposition group was formed. The heated topic eventually became a non-issue and Tyson announced that it would not build its state-of-the-art plant here.
---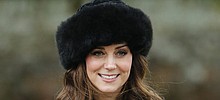 The Duchess of Cambridge's Christmas Day wardrobe featured a touch of Tonganoxie. Yes, Kate Middleton wore a Vallnord alpaca fur hat from Tonganoxie-based Peruvian Connection on Monday.
When an athlete is a two-sport standout, that usually means a decision must be made come college time. Tonganoxie High senior LeeRoi Johnson approached that fork in the road this past fall — play football at the collegiate level or pursue a track career.
Today's events
Upcoming events
More events