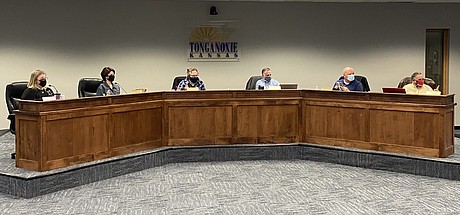 The Tonganoxie mask ordinance will expire later this month. Tonganoxie City Council members voted, 3-2, Monday to let the current ordinance expire at 11:59 p.m. April 14. Council Members Jennifer McCutchen and Loralee Stevens voted against letting the ordinance expire.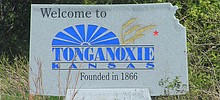 Together Tonganoxie Thrives is a page that highlights local businesses that are participating in a 13-week special advertising page that features those businesses different weeks.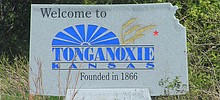 It appears that swimming will return to Tonganoxie Water Park this summer. Council members voted to move forward with the summer season, which would run from Memorial Day Weekend to Labor Day Weekend, or May 29-Sept. 6. After school starts for students in the Tonganoxie school district, the pool will limited to weekend hours.
---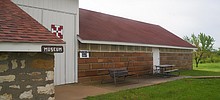 'Twas the season for shearing sheep at the Jacobs' farm on Saturday when Rick and Cheryl Jacobs held their fifth annual Shearing Day at their farm south of Tonganoxie off County Road 32. Over 30 head of sheep were sheared at the festival, while an estimated 400 to 600 people curiously gawked at the displays. Michael Purdom, of Springdale, Arkansas, sheared most of the sheep with electric shears, but saved about five for demonstrations with hand shears.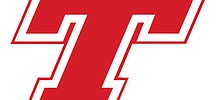 Here's a look at Tonganoxie High schedules for the 2020-21 spring sports season.
Today's events
Upcoming events
More events