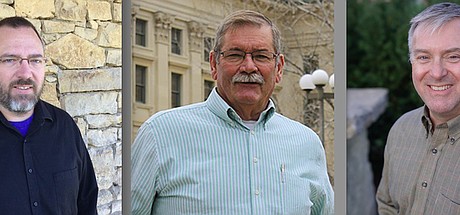 The field is much clearer in the new district race in southern Leavenworth County after Saturday's Republican appointment, though there are still a few days for more independents to get on the ballot. A convention of county Republican voters selected Mike Stieben as its nominee for the new Leavenworth County Commission's Fifth District.
It's never too early to learn about the Rev. Martin Luther King Jr. and his legacy. Tonganoxie Elementary School teacher Tiffany Parker used an exercise again this school year to educate her kindergarteners about what King meant to the country and what his message could mean to them. Parker brings in one typical white egg and then gets chicken or duck eggs donated for her "experiment," with the more blemishes, size differences, colors and freckles the better.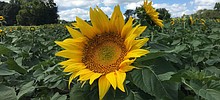 If you're wanting to get a head start on Kansas Day festivities, make your way Sunday to Basehor. Holy-Field Winery will have its Kansas Day Celebration from 2-5 p.m. Sunday at the winery, 18807 158th St.
---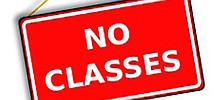 Tonganoxie USD 464 and Genesis Christian Academy won't have classes Wednesday due to inclement weather. USD 464 and GCA join the rest of Leavenworth County in canceling classes. Easton USD 449, Basehor-Linwood USD 458, Fort Leavenworth USD 207, Lansing USD 469 and Leavenworth USD 453 all will be closed Wednesday. McLouth USD 342 also has canceled classes. Other local schools that canceled classes are Lawrence USD 497, Bonner Springs USD 204, Piper USD 203 and Oskaloosa USD 341. Classes at the University of Kansas' main campus in Lawrence also have been canceled.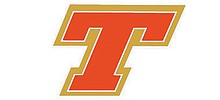 Tonganoxie High wrestlers had a good showing in De Soto. THS placed second at this year's De Soto Duals tournament on Saturday. Tonganoxie opened with a 51-16 victory against Shawnee Mission South and then defeated Wyandotte, 57-12. In Match 3, Tonganoxie outlasted De Soto, 54-30, before winning the fourth match, 48-33, against Blue Valley Southwest. Tonganoxie went undefeated in pool play, which set up a championship dual against Olathe North.
Today's events
Upcoming events
More events