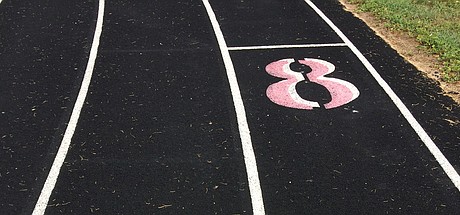 Tonganoxie USD 464 expects to have a new track at Beatty Field later this year. Superintendent Chris Kleidosty told the school board at Monday's regular meeting that the district would be seeking bids in hopes of the project starting in May.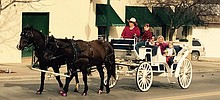 Sumo suits, horse-drawn carriages and governmental meetings. An interesting hodge podge, but all have been captured so far in 2017. The Mirror has been striving to capture a photo for all 365 days of this year.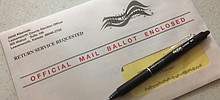 If Tonganoxie residents haven't seen their ballots for the sales tax question come in the mail yet, they should contact Leavenworth County Clerk Janet Klasinski. Informational meetings have taken place, but The Mirror continues to offer reminders about the mail-in election, which centers around whether to approve a 20-year 3/4-cent sales tax that would replace the current swimming pool sales tax of the same rate. A 3/4-cent sales tax was approved in 2007 to help pay for Tonganoxie Water Park.
---
Tonganoxie FFA members competed last month in various speech competitions. The local FFA chapter had nine members travel Jan. 18 to the Johnson County Fairgrounds in Gardner for the for the East Central District Speech Competition. Reciting the National FFA Creed by EM Tiffany freshmen Jake Edholm and Ellie Braun, who placed 10th and 11th respectively. Reciting original speeches in the freshman division, Demi Hull placed first and Jake Edholm ninth. In the sophomore division, Jackie Oelschlaeger placed fourth and Shawna Kirk 11th.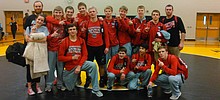 It's a league championship season for Tonganoxie High wrestling. THS and Bonner Springs tied for the Kaw Valley League title Saturday at Turner. Tonganoxie and Bonner both scored 165 points, with Basehor-Linwood third with 156.5. THS had five gold medals, four silver medals and one bronze. THS also had two fourth-place finishes.
Upcoming events
More events