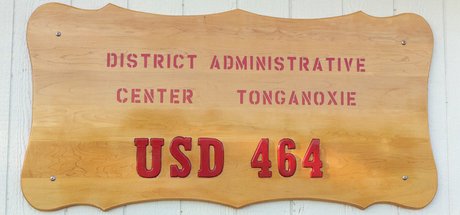 Tonganoxie USD 464 patrons will vote whether to give its school board the authority to raise the local option budget to 33 percent. The school board also reversed its decision to eliminate ninth-grade athletics schedules at a special meeting Thursday at the Chieftain Room on the Tonganoxie High School campus.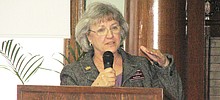 I would like to start by saying that I have supported increased education funding at every opportunity since I first was elected in 2008. Last April, I supported the bill that put an additional $126.2 million into schools statewide for the fiscal year beginning July 1, 2014.
A Go Fund Me account has been created to support the family of Richard Brock, the 15-month-old severely injured in a lawn mower accident last week.
---
Buffalo that have roamed a pasture east of Tonganoxie in Leavenworth County for 10 to 15 years are starting to annoy some of their neighbors.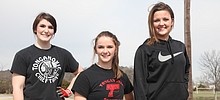 The Tonganoxie High softball team will be the top seed in a Class 4A Division I regional tournament Tuesday in Baldwin.
Today's events
Upcoming events
More events