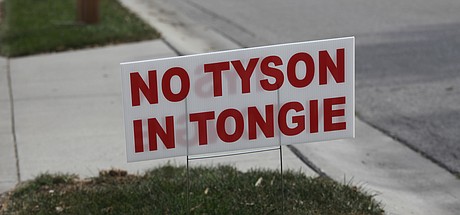 Jen Peak has watched a community mobilize for a common cause in the span of a week. She was in downtown Tonganoxie on Sept. 5 when Gov. Sam Brownback and officials from Tyson Foods Inc. announced plans for a massive $320 million chicken-processing plant on two properties along Leavenworth County Road 1 south of Tonganoxie. With opposition signs in tow, Peak and other members of Citizens Against Project Sunset were at the announcement.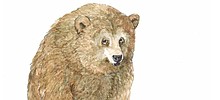 Tonganoxie writer Lisa Scheller has published a picture book, "The Story of The Bear." The book may be helpful for adult caregivers to open a conversation with a child who has lost a loved one to suicide. Scheller originally wrote the story in 1989 to help her then-young children understand their paternal grandfather's suicide.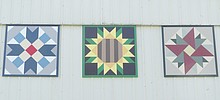 Last week, the hay barn at Tonganoxie Community Historical Society museum took on a new look. Travelers on U.S. Highway 24-40 can look to the west to see the new look. Folks also can turn west onto Eighth Street and view the new feature near Vintage Park. Three barn quilts now adorn the north wall of the historic site's barn. Since 2011, the north face of the barn was decorated with a canvas that celebrated the Kansas Sesquicentennial. Today, the barn celebrates the Glacial Hills Quilt Trail and becomes the centerpiece for the trail.
---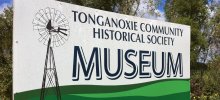 Sunflowers are in full bloom and fans don't have to travel far to take in their beauty. Ted Grinter has 27 acres of row after row of sunflowers on his farm southwest of Tonganoxie. Sunflowers are known to track the movement of the sun across the sky when they are in the bud stage. Once the flower blooms, however, it faces east and that could be the flower's efforts to avoid direct heat. Kansas ranks third in sunflower production after North Dakota and South Dakota.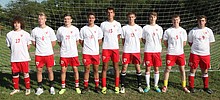 Season results for the 2017 Tonganoxie High boys soccer team:
Today's events
Upcoming events
More events