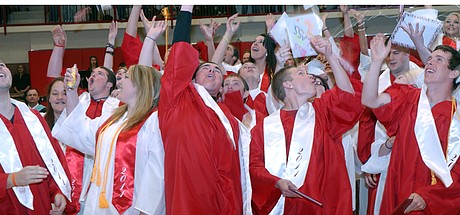 The Tonganoxie High School gymnasium likely will be a packed house Saturday. Commencement exercises for the THS Class of 2019 will be 2 p.m. Saturday at the school's gymnasium. The THS band will perform songs before graduation and then play the processional as 160 THS seniors will enter the gymnasium. Faculty will greet the class as they file in for the final time as high school students.
Tonganoxie Elementary School students have some new reading buddies in uniform. The Tonganoxie Police Department recently coordinated with Tonganoxie USD 464 to facilitate police officers reading to children at Tonganoxie Elementary School. Like similar reading programs in the metro, this interaction centers around police and teachers encouraging children to read well and more often. The district's teachers and Tonganoxie Police hope to make this program fun in the process. Superintendent Loren Feldkamp, TES principal Chuck Mahon and many teachers welcomed officers into the elementary school starting last month.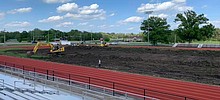 The grass surface is all but gone at Beatty Field. Crews started prep work for the field, which will have artificial turf installed in during the next 2-3 months. Tonganoxie USD 464 board members unanimously approved installing field turf at the stadium. The cost of the project, per the contract with ATG Sports out of Andover, is $655,500. A few items included in the agreement are an eight-year base warranty of all base work, rock and drainage under the turf which guarantees against soft spots, low spots and drainage problems, along with a grooming device and a no-change-orders guarantee. That means the bid includes all items necessary for the project. Any additional would come if the district added additional scope to the project.
---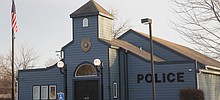 The Tonganoxie Police Department will have increased traffic patrol within the city limits from May 20-June 2. TPD joins 180 other law enforcement agencies in aggressively enforcing Kansas occupant restraint laws as part of the 2019 Kansas Click It or Ticket campaign. The activity is supported through a grant from the Kansas Department of Transportation.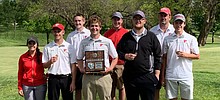 Tonganoxie High golf has a state berth yet again. The THS boys team finished as Class 4A regional runner-up for the third straight year, which means a state berth each time. The top three teams from each of the four regionals advance to state. The Chieftains finished the regional on Monday with a score of 349 at the Paola Country Club. Hayden was the regional champ with a low score of 332. Louisburg placed third (352), Ottawa fourth (363), Bishop Miege fifth (371) and Piper sixth (383).
Today's events
Upcoming events
More events