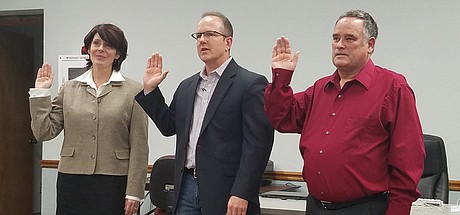 A Tonganoxie City Council member who was the top vote-getter among a crowded field in the 2017 election has resigned. Jamie Lawson, who had been in office for about six weeks, announced at the beginning of Tuesday's meeting that he would be stepping down. Lawson apologized for the sudden announcement.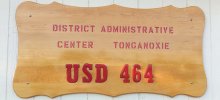 The search for a new Tonganoxie USD 464 superintendent continues while a board member resigns from his post. During a special meeting Monday, the board interviewed interim superintendent Tonya Phillips for the position. But after executive session, a series of motions eventually led to a divided board approving a candidate search. The board interviewed Phillips for 75 minutes during the closed-door meeting. Board Member Amelia Brusven participated in the executive session via teleconference. The board then met for another 25 minutes in executive session without Phillips.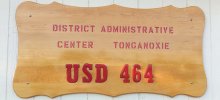 The Tonganoxie USD 464 board will select a search firm for its new superintendent. Board members will meet at 6 p.m. Friday to hear from the Kansas Association of School Boards and McPherson and Jacobson.
---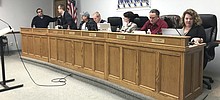 The Tonganoxie City Council directed City Manager George Brajkovic to offer the county a maximum of $8,730 as a financial partner for a U.S. Highway 24-40 corridor land-use study. The county developed a scope of services for the study after putting out request for qualifications. Video proposed a fee of $58,203.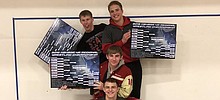 Tonganoxie is headed to state Friday in Salina with seven wrestlers. The Chieftains qualified seven out of 10 wrestlers to participate for state with their performance Saturday at which THS finished as regional runner-up in Holton. Bonner Springs won the Class 4A regional with 207 points. Tonganoxie scored 153.5 for second, just ahead of Holton, which took third with 152.
Today's events
Upcoming events
More events