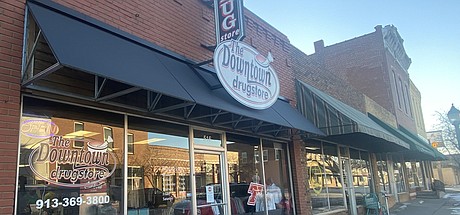 Downtown Drugstore has been working with the Kansas Department of Health and Environment as a community testing partner for COVID-19 since the fall. In October and early November, the pharmacy was testing about 30 people per week, according to pharmacist Sarah Breuer.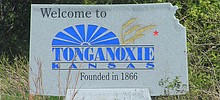 Together Tonganoxie Thrives is a page that highlights local businesses that are participating in a 13-week special advertising page that features those businesses different weeks.
Once again, it's time to decide if you will be making a New Year's resolution. As many as half of Americans will make one, so how can you make sure you stick to yours? First, take some time to think about your resolution. What do you want to focus on in 2022? Some resolutions focus on eating a healthier diet, exercising more, making better financial choices, spending more time with family or quitting smoking. Choose something that is important to you and then develop a plan. Your plan should include your overall goal and steps to help you reach that goal. Be sure to identify anything you anticipate may knock you off track.
---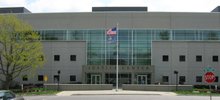 A 32-year-old Kansas City, Mo., man was sentenced to probation recently in Leavenworth County District Court after pleading to interference with law enforcement in the process of serving a search warrant.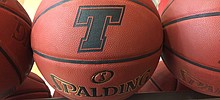 Tonganoxie High basketball teams earned a sweep Tuesday night in Kansas City, Kan., against Turner. The girls won in a rout, 49-11, while the boys pulled away in the second half for a 56-37 victory.
Today's events
Upcoming events
More events