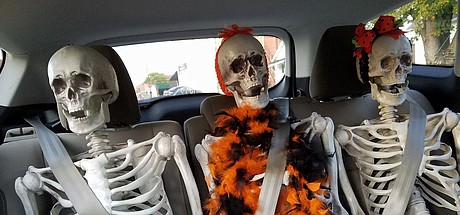 Halloween fun soon will be returning to Tonganoxie. The annual Skeleton Scavenger Hunt will help folks get into the holiday mood. The six-day hunt starts Friday and finishes up Oct. 26. There will be 250 skeletons available, so the contest is open to the first 250 participants. Clues can all be found inside the Tonganoxie city limits. Multiple clues will be given. Those clues will lead hunters to the next clues or bones. Once the skeleton is completed and turned in, folks will receive a Gambino's coupon for a free pizza and will be entered into a drawing for one of 10 $10 cash prizes from Skeet Real Estate.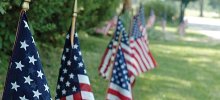 Tonganoxie VFW Post 9271 Women's Auxiliary is having its Vietnam Veteran Commemoration Barbecue this weekend. The event will be 11:30 a.m.-2 p.m. Saturday at the VFW Post Home, 910 E. First St. The RSVP deadline was last week, but call Cindy at 785-478-1546 to check whether spaces still are available.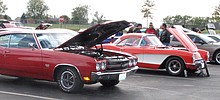 The Tonganoxie High School Auto Tech Class Car and Bike Show is almost here. Students are organizing the event, which will be 8 a.m.-4 p.m. Oct. 21 at THS. Registration is 8-10:30 a.m. Entry fees are $10 for students and $15 for adults. Pre-regisration cost is $12 for adults. There also will be food for sale and various booths. Proceeds from the event will benefit the auto tech class. For more information, email tmaurer@tong464.org or call 913-416-1400, ext. 2051.
---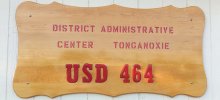 Tonganoxie USD 464 will pay Chris Kleidosty through the end of January 2018. The board approved Kleidosty's resignation at the Oct. 9 meeting, with Board Member Phillip Welsh voting against the resignation. After the vote was taken, former board member Diane Truesdell, who was in the audience, asked about when the resignation went into effect.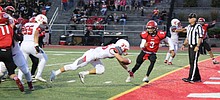 Tonganoxie High used a solid ground attack Friday to neutralize Atchison in a 49-0 district game victory. THS (7-0 overall, 4-0 Kaw Valley League and 1-0 district play) amassed 364 rushing yards — averaging just more than 8 yards per carry — in a game that the Chieftains controlled from the beginning. Dalton Bock again led the team in rushing with 251 yards on 25 carries. Korbin Riedel generated 81 yards on 14 carries and Justin Hand 32 yards on six carries. Riedel had three touchdowns and Bock two. Tonganoxie had 90 yards in the air, including two touchdowns.
Today's events
Upcoming events
More events