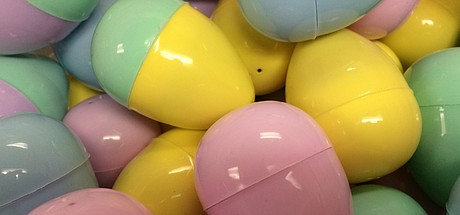 The Tonganoxie Recreation Commission will have its annual Easter egg hunt at 3 p.m. Saturday throughout Chieftain Park.
The Southern Leavenworth County Leadership Development Class is celebrating its 25th anniversary this year and to honor the milestone, the Class of 2015 is hosting an event.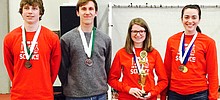 The Tonganoxie High School Science Olympiad team continues to make a name for itself on the state level. "Our first year at state, they didn't know how to pronounce Tonganoxie," said Christine Biel, one of the team's coaches. "They mispronounced it 20 times. "But now that we've been there awhile, they know how to pronounce Tonganoxie."
---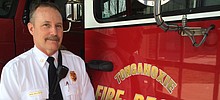 Jack Holcom received good news upon his start as Tonganoxie City's fire chief. The city's Insurance Services Office is going from a 6 down to a 3, "which is outstanding for a community of this size," Holcom said.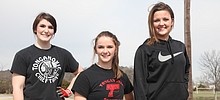 The Tonganoxie High softball team enters the 2015 without familiar faces thanks to graduation. Pitcher Morgan Oroke and catcher Laney Walker were seniors last year, as were shortstop Cally Engle-Maxwell and centerfielder Marissa Martin. But this year's team has plenty of returners whom coach Stephanie Wittman expects to be big contributors in the new season.
Upcoming events
More events