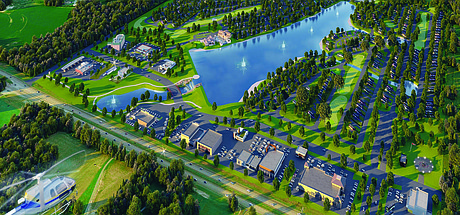 Local residents are invited to join for lunch and discussion about a proposed development for a luxury RV resort. Hoefer Wysocki Architecture, along with Red Circle Development, is offering a community conversation about the proposed commercial and resort development in Tonganoxie.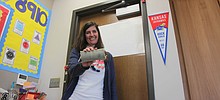 Tiffany Parker had been pitching an idea to others in the Tonganoxie school district that might help protect students in the event of an active shooter. A few days later, the shooting at Marjory Stoneman Douglas High School in Parkland, Fla., that killed 17 shook the nation.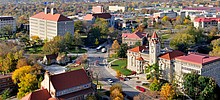 A University of Kansas graduate with roots in Tonganoxie has donated in $1 million in scholarships that will support LGBTQ students at his alma mater. Chad Leat, who now lives in New York City, announced the $1 million gift/commitment during a visit to KU this week, according to a story posted Thursday on the KU website.
---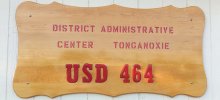 The Kansas Association of School Boards will conduct the search for Tonganoxie's next school district superintendent. The school board voted, 4-1, to hire KASB to do the search. Board members made the decision at a special meeting Wednesday, Feb. 28. Kaija Baldock cast the lone dissenting vote. Board President Amelia Brusven was absent.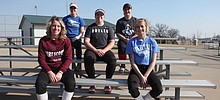 Stephanie Wittman's Tonganoxie High softball team has made some exciting runs in recent years. Take this year's senior class for instance. The group has been a part of three straight Class 4A Division I regional runner-up teams. Every year of the group's high school career, the girls have been part of a team that has just missed out on a string of state appearances.
Upcoming events
More events