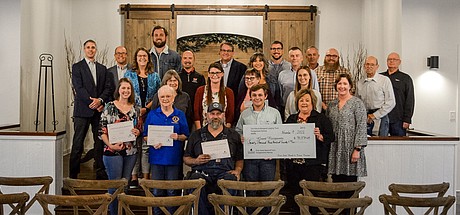 The Mirror recently published a story about this year's Leighty grant winners after recipients were announced at a ceremony Nov. 9 at 304 venue. This story gives a complete rundown of recipients and how they'll utilize the funds.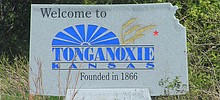 Together Tonganoxie Thrives is a page that highlights local businesses that are participating in a 13-week special advertising page that features those businesses different weeks.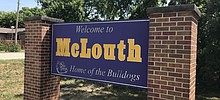 This year's Festival of Trees Party and Christmas Tree Lighting Celebration will be 4-6 p.m. Saturday. Activities start at 4 p.m. with a party at the fire house in the downtown area. There will be free food, music, door prizes, caroling and a visit from Santa Claus. The Festival of Trees then will officially be lit at 6 p.m.
---
A GoFundMe page continues for Jose Arellano-Rascon, a Tonganoxie man killed last month in a double homicide shooting that also involved a Tonganoxie woman. Karina Arellano, one of Jose's five children, started the crowd source page Nov. 23. So far, the page has raised $1,740 of a $15,000 goal to cover funeral and memorial costs. Jose Arellano, 42, and Angelo Cornacchio, 45, were victims of a double homicide shooting early Nov. 20 in Olathe.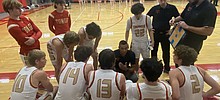 Preseason polls aren't always the best indicators of the elite basketball teams in the state, but the Tonganoxie High boys basketball definitely looked like it could be a top team after Friday night's performance in the team's season opener.
Today's events
Upcoming events
More events