Tonganoxie High School celebrated its prom with festivities April 6 in Lawrence. Many students took outdoor photos and gathered in various groups for dinner at area restaurants before venturing off to the prom, which again took place at the Kansas Union Ballroom on the University of Kansas campus. Mark Greathouse Photography captured photos of the event and then students danced the night away. Prom royalty this year were Adam DeMaranville and Bailey Bradley. When prom finished up in Lawrence, students came back to Tonganoxie to celebrate After Prom festivities at the THS west campus gymnasium into the early hours of the next morning.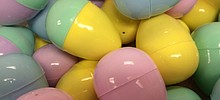 Cornerstone Family Worship will have its EGGstravaganza event next week. Festivities will start at 10 a.m. Saturday at Cornerstone Family Worship, across from the Tonganoxie High School west campus ball fields on U.S. Highway 24-40.
Expansion of UTV usage in Tonganoxie moved forward with approval of ordinances addressing the vehicle use. Tonganoxie City Manager George Brajkovic laid out ordinances and fees that he said staff did a good job of "streamlining" for residents who want to operate the vehicles within city limits. If the ordinances become official after legal publication in The Mirror, the changes could go into effect next month.
---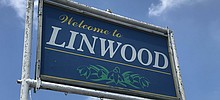 Youth can come watch the new to DVD movie "Spider-Man: Into the Spider-Verse" this week. The event will be 6:30 p.m. Friday at the Linwood Community Library. Drinks and snacks are provided. No registration is required.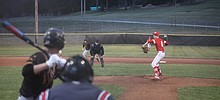 Tonganoxie High bounced back Thursday with an 8-3 Frontier League road victory at Louisburg. THS got off to a good start, scoring four runs in the top of the first. Lousiburg answered with a run of its own, but the Chieftains responded again with two runs in the third and never looked back. THS scored two more in the sixth and then gave up single runs in the sixth and seventh innings before holding on for the victory.
Today's events
Upcoming events
More events