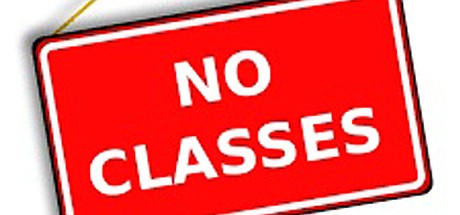 Tonganoxie USD 464, Genesis Christian Academy and McLouth USD 342 are among many area schools canceling Friday classes due to anticipated inclement weather. All Leavenworth County public schools have canceled Friday classes, as have Lawrence, Eudora, Piper and Bonner Springs districts.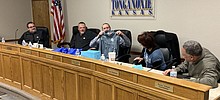 The Tonganoxie City Council made its way through agenda items Monday as it usually does, but the meeting was bookmarked with recognition of someone who's been on the governing body the past 14 years. Jason Ward, who started as a council member before being appointed mayor and then serving two full terms, oversaw his final meeting Monday. Ward opted not to seek another term. And with that, Mayor-elect David Frese will be sworn in Jan. 6.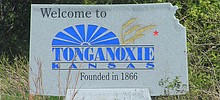 A vacant Tonganoxie City Council member position has attracted eight applicants. The interested residents all submitted their applications by Friday's deadline at City Hall. The position became vacant with Dave Bennett's announced resignation Nov. 18. The City Council likely will review applications at and make a decision at the Jan. 6 meeting, which also will be the first meeting for the new council.
---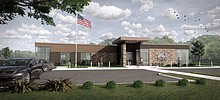 A combination of generous donations have pushed funds for furniture and furnishings at the new Tonganoxie Public Library site near its goal mark. The drive, which started around Thanksgiving, is aimed at raising about $175,000 to cover the estimated costs of those items through the Tonganoxie Public Library Foundation.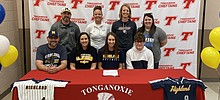 Lauren Gray initially envisioned playing softball at a four-year university, but she is making one more stop before making that decision. Gray celebrated signing with Highland Community College during a reception Friday at the Chieftain Room on the Tonganoxie High School campus.
Today's events
Upcoming events
More events