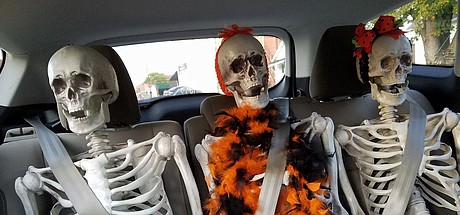 Arguably the biggest event in the downtown Tonganoxie area is back next Friday. Spooktacular is 6-8 p.m. next Friday, Oct. 26, and is expected to have another big crowd. The event has drawn more than 1,250 each year. Spooktacular is a collaboration of businesses, nonprofit organizations, civic and city resources coming together to create a safe Halloween experience for young and old. Spooktacular draws more than 75 entities together to provide candy, trinkets, games and a safe environment for youths of all ages.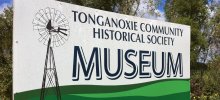 A state archivist will share letters from John Brown and even some Tonganoxie-related items during Tonganoxie Community Historical Society's Fourth Tuesday Program. Matt Veatch, Kansas state archivist, will present virtual highlights from the Kansas State Archives collections 7-8:30 p.m. Tuesday in the Reno Methodist Church on the TCHS campus, 210 W. Washington St.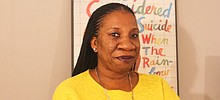 Tarana Burke was so busy after the #MeToo movement took off in 2017 that she was forced to cancel a speaking event at the University of Kansas last spring. Now she has rescheduled and is set to speak at 6 p.m. Tuesday in the Kansas Union Ballroom. The event is free and open to the public.
---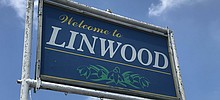 The Linwood Community Library will host a movie night for youth ages 12 and up later this week. The latest Dwayne Johnson action movie, "Skyscraper," will be the featured film. It will be shown at 6:30 p.m. Friday at the library. Snacks and drinks will be provided.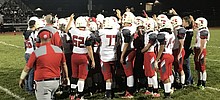 It might not have been Tonganoxie's prettiest victory, but they all count just the same. Tonganoxie High needed late scores to pull away from winless Ottawa, 31-13, Friday in the regular-season finale at Ottawa. Tonganoxie led, 13-0, when Ottawa scored with 1.8 seconds left in the first half on a quarterback scramble. Trailing, 13-6, in the third quarter, OHS scored on a 25-yard touchdown pass, as Ottawa's Brandon Carlson was wide-open in the left corner of the end zone. With the extra point, but the upstart Cyclones tied the game. Tonganoxie, though, scored three unanswered touchdowns on its way to the victory. It was Tonganoxie's sixth-straight victory after starting the season 0-2.
Today's events
Upcoming events
More events