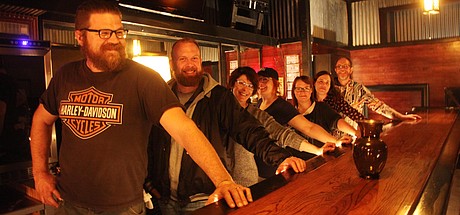 Lulu Stevens hopes Ryan's Public House takes third place in people's hearts. No, that's not third place as in the third-best choice or option. It's a concept in larger cities in which maybe there's a pub on one corner and a grocery store on another. It's the concept that home is first place and work is second place. The third place offers an escape from those other places and a way for civic engagement.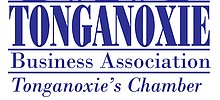 Tonganoxie Business Association has been busy with various events and activities. The organization, which meets at 8 a.m. Fridays at Brothers Market, just finished up with one of its annual events, the St. Patrick's Parade. The event drew many floats on what turned out to be a nice day weather-wise.
Local residents are invited to join for lunch and discussion about a proposed development for a luxury RV resort. Hoefer Wysocki Architecture, along with Red Circle Development, is offering a community conversation about the proposed commercial and resort development in Tonganoxie.
---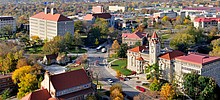 A University of Kansas graduate with roots in Tonganoxie has donated in $1 million in scholarships that will support LGBTQ students at his alma mater. Chad Leat, who now lives in New York City, announced the $1 million gift/commitment during a visit to KU this week, according to a story posted Thursday on the KU website.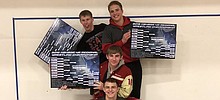 Tonganoxie High's Gad Huseman had one more opportunity to compete as a high school wrestler last week at Kansas City Kansas Community College. The senior participated March 6 in the Blue Chip Metro Classic at KCKCC.
Today's events
Upcoming events
More events