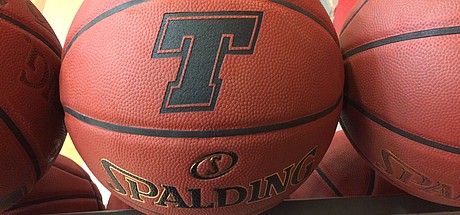 The 60th annual Tonganoxie Invitational Tournament could have some schedule changes later in the week due to another round of anticipated inclement weather. Tonganoxie officials are trying to be proactive with the threat of potential winter weather Saturday. Championship and consolation semifinals are being moved up a day so that a decision can be made later this week whether to play final rounds on Friday or Saturday.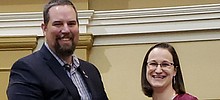 Tonganoxie High School athletic trainer Mark Padfield recently received a statewide award and is set to receive a regional award in March. Padfield won the 2018 Kansas Athletic Trainers' Society Athletic Trainer of the Year award this past November during the 12th annual KATS Symposium. Padfield, who serves a teacher at THS, also works for Lawrence Memorial Hospital as the athletic trainer assigned to the school. He is also a medical spotter for the NFL.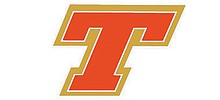 A Tonganoxie High School student was killed and another injured in a double shooting Monday night in Kansas City, Kan. Kansas City Kansas Police identified the victim as Bradley J. Samsel, 18, Tonganoxie. He was a senior at THS. The second person shot in the incident, also a senior at THS, was taken to an area hospital with life-threatening injuries. She remains in critical condition, according to KCK police.
---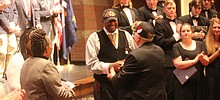 Local quilters created four quilts that earned the status of being Quilts of Valor. The quilts were dedicated and presented during Tonganoxie USD 464's inaugural Veterans Day Program at the Tonganoxie High School performing Arts Center. Receiving the quilts were Jerry Jarrett and Elmer Tanking, along with the families of the late Lucas Frantz and Larry Meadows.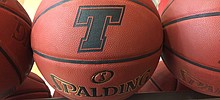 The past few days likely will be sticking in Drew Williams' mind for decades to come. The Tonganoxie High girls coach was preparing for Friday's home game against Ottawa, which also was the first game of the new year. While game planning Thursday and Friday, Williams also was substitute teacher planning — wife, Lauren, could have her baby any day.
Upcoming events
More events