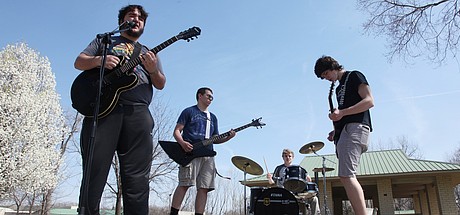 A local band with a unique name loves music. Members hope their sound makes others happy, too. SnakeDog, a band of Tonganoxie High students Adrian Cullen, Sammy Sigourney, Grayson Gilbert and Gage Smith, will have its major public debut later this week with a 6:30 p.m. spring break show Friday at VFW Park. The band formed last May and has played for friends and family at various venues, but Friday marks the band's first truly public performance.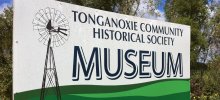 Roofers worked under blue skies Monday afternoon on the south side of Tonganoxie Evangelical Friends Church. The 114-year-old church building at Fourth and Shawnee was struck by lightning June 30, 2005. However, the lightning didn't damage the inside of the church. Tonganoxie resident Tim Tice will compete this weekend at the Kansas Special Olympics state basketball tournament in Hays. This past weekend, he helped his team, the Elites, win gold in Johnson County.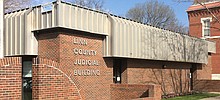 Tonganoxie public school Supt. Chris Kleidosty pled not guilty Wednesday in Linn County Court to charges of failure to report abuse while at a previous school district. Kleidosty also will be allowed to attend Tonganoxie school events in which his three children are participating, but otherwise cannot be at accredited Kansas schools while court proceedings continue, Judge Valorie LeBlanc ruled.
---
A sign and a brick-laden gathering spot have helped Gallagher Park take shape, but more upgrades are planned for the Tonganoxie landmark. Kay Soetaert, part of the park's citizen task force, said a kiosk and flagpole are in future plans, as are park benches. She said workers also will "level off some of the ground where it slopes and keep it open green space for events."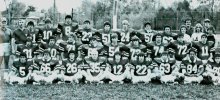 Meetings scheduled for the coming weeks could help decide Tonganoxie's future league membership. Kaw Valley League superintendents and athletics directors are set to meet Wednesday, March 29, to "discuss where each school stands," THS athletics director Brian Engelken told the school board at its March meeting. He said THS and other schools would then visit with Frontier League officials to discuss a possible fit in that league.
Upcoming events
More events