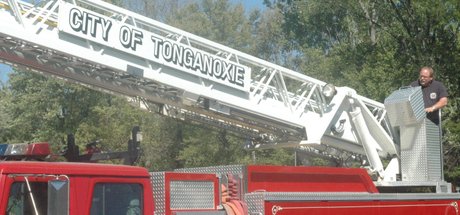 Firefighters battled a structure fire Tuesday night in Tonganoxie's Urban Hess Business Center. Tonganoxie City firefighters were called out just before 9 p.m. Tuesday to S&S Alloy Steel, Inc., 1821 Commerce Drive.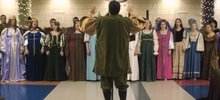 The return of merriment, wassail and the Boar's Head is coming. This year's Madrigal Feaste will be 6:30 p.m. Dec. 7 and 8 at the Tonganoxie Middle School Commons Area.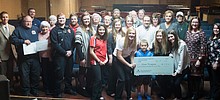 Local organizations, departments and groups received more than $75,000 in grant funding this year thanks to another generous distribution from the Pete and Margaret Leighty scholarship. This marks the ninth year that the grant program has distributed funds through a committee of community members that selects the grant recipients. In total, the program has given out $441,000 in grants through the past nine years.
---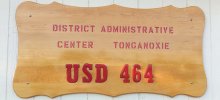 The Tonganoxie USD 464 School Board approved personnel recommendations at its Nov. 13 meeting. Work agreements were approved for Deboarh Vinzant, student nutrition employee at the Tonganoxie High School west campus; Deborah Schmalz, custodial employee at THS west campus; and Lesley Harden, custodial employee at Tonganoxie Middle School.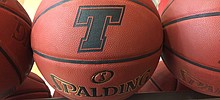 A big fourth quarter pushed the Tonganoxie High boys basketball team to its first victory of the season Tuesday. THS trailed Perry-Lecompton, 34-30, entering the fourth quarter, but an 18-5 fourth quarter helped Tonganoxie to a 48-39 road victory at Perry.
Today's events
Upcoming events
More events