Here is a look at unofficial election totals as they come in, first the county numbers and then statewide: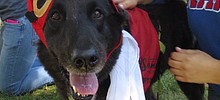 Big dogs, little dogs, black dogs, white dogs, red dogs, blue dogs, yellow dogs and even green dogs (and their humans) invited to Leavenworth County Humane Society's Sixth Annual Go Dog Go! on Aug. 4. "It's Leavenworth County's biggest dog party of the year," according to organizers Kim Pearl and Laura Carroll. "But it's a pawsome walk with or without a dog" said Crystal Swann Blackdeer, LCHS executive director.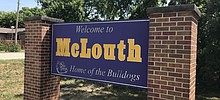 McLouth USD 342 enrollment for the 2018-19 school year will be later this week. Enrollment is 1-8 p.m. Thursday and 10 a.m.-noon Friday at the McLouth School District Cafeteria.
---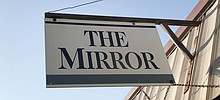 The Tonganoxie Mirror has made changes to its office space to become more efficient. The Mirror has closed its office at 520 E. Fourth St. News Editor Shawn Linenberger will be working out of a virtual office. People can continue to contact Linenberger at 785-218-5300 and soon will be able to call regular office number, 913-845-2222. Readers with delivery questions can continue to call 785-843-1000. People can continue to place classified advertising by calling 866-823-8220. Readers can call what has been our office number for several years, 913-845-2222, will be a working option again in about a week.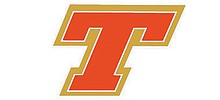 Tonganoxie High fall sports are just about here with preseason practices. A fall sports parent meeting starts at 6 p.m. Monday at the Tonganoxie Performing Arts Center on the THS campus. The meeting will be for parents of student-athletes in football, volleyball, cross country, girls golf and boys soccer. Fall sports practices will start Aug. 13.
Today's events
Upcoming events
More events