Engagement
Coffin and Harbaugh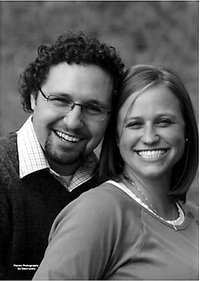 Kent Harbaugh, Kiowa, and Allison Keller, Emporia, along with Dale and Terri Coffin, Oskaloosa, announce the engagement of their children Emily Sue Harbaugh and Joshua Dale Coffin, both of Ankeny, Iowa.
The future bride is a 2000 Chase County High School graduate and a 2005 Kansas State University graduate. Emily is employed as a park ranger with the U.S. Army Corps of Engineers at Saylorville Lake.
The future groom is a 1997 McLouth High School graduate. Joshua plans to graduate from Emporia State University in 2008. He is employed by Unit Drilling, Pinedale, Wyo.
Grandparents of the bride are Barbara MacGregor, Emporia, and the late John W. MacGregor, and Helen and Albert Harbaugh, Kiowa. Grandparents of the groom are Mary Pennel, McLouth, and the late Donald Pennel and Jennie Coffin, Leavenworth, and the late Lyle Coffin.
The couple plan a Feb. 10, 2008, wedding in Oahu, Hawaii, with a reception to follow in Emporia.