Engagement
Coffin and Courter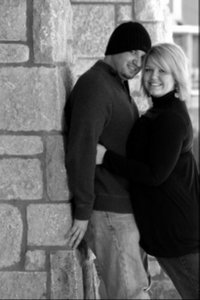 Cassidy ReAnne Coffin, Lawrence, and Jesse C. Courter, Overland Park, announce their engagement..
The bride-to-be is the daughter of Larry and Kim Coffin, Tonganoxie; the groom-to-be is the son of Jeff and Cindy Courter, Wellsville.
The prospective bride a case manager assistant with Johnson County Mental Health. She is attended Emporia State University from 2002 to 2004 and is a 2002 graduate of Tonganoxie High School.
The prospective groom is an engagement controller with Cerner. He is a 2003 graduate of Emporia State University and a 1999 graduate of Wellsville High School.
The couple have not yet set a wedding date but plan their nuptials for fall 2008.