Engagement
Reischman and Simon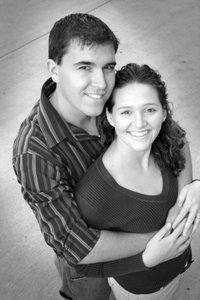 John and Connie Reischman, Tonganoxie, announce the engagement of their daughter, Jennifer Reischman, Manhattan, to Chris Simon, Manhattan, son of Fred and Patty Simon, Mulvane.
The future bride plans on attending Kansas State University and plans to graduate from the K-State College of Veterinary Medicine in 2011.
She is a 2003 Tonganoxie High School graduate.
The future groom is a 2004 Mulvane High School graduate and a 2008 Kansas State University graduate.
He is employed as an elementary school teacher in the Manhattan-Ogden School District.
The couple plan a June 6, 2009, wedding in Sacred Heart Catholic Church, Tonganoxie.
Engagement
Guthrie and Carlson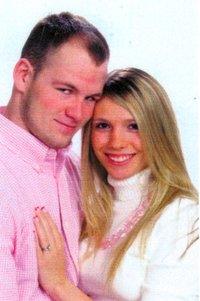 Larry and Christena Guthrie, Tonganoxie, announce the engagement and upcoming marriage of their daughter, Shilyn Christena Guthrie, to Colton Wayne Carlson, son of Allan Carlson and Becki Neukirch-Carlson of Scandia.
The future groom graduated from Pike Valley High School in 2008 and is a current student at Hutchinson Community College studying fire science. He has been in the National Guard for two years.
The couple plan a June 20, 2009, wedding at Tonganoxie VFW Park in Tonganoxie.