Engagement
Smith and Ruff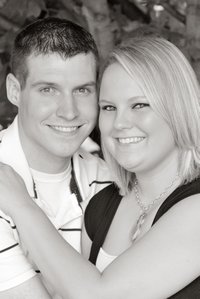 Danny and Tani Ruff, Ozawkie, and Debbie Hart, Eudora, announce the engagement of their daughter, Ashli Ruff, Eudora, to Justin Smith, Emporia, son of David Smith, Ottawa, and Rhonda Smith, Ottawa.
The future bride is a 2006 Eudora High School graduate and plans to graduate from Emporia State University in 2011.
The future groom is a 2005 Ottawa High School graduate and a 2009 Emporia State University graduate. He is employed as an assistant manager with Walmart.
The couple plans a July 9, 2011, wedding in Lawrence.