Engagement
Hardee and Woodhead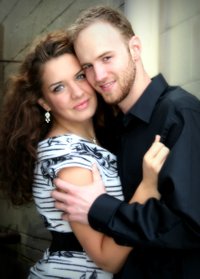 Teresa Woodhead, McLouth, and Douglas Woodhead, Overland Park, announce the engagement of their daughter, Sarah Liberty Woodhead, McLouth, to Benjamin Hardee, Ozawkie, son of Brian and Charlene Hardee, Ozawkie.
The future bride graduated from McLouth High School in 2008 and graduated in May from Calvary Bible College with a bachelor's degree in a double major — biblical studies and biblical counseling.
The future groom graduated from Solid Rock Christian School in 2005. He graduated from Moody Bible Institute with a bachelor's degree in biblical exposition in 2009 and will graduate from the University of Bonn with a master's degree in theology this year.
The couple plan to work in parish ministry.
A July 29 wedding and reception is planned for Rock Creek Bible Church in Meriden.