Anniversary
Seely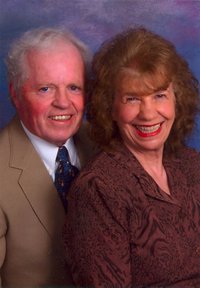 Harold and Joan (DuRette) Seely, Tonganoxie, celebrated their 50th wedding anniversary June 4 in the Fairchild/Knox Barn on the Tonganoxie Community Historic Site campus in Tonganoxie.
Their children's families played host to the event. They have five children: Stephanie (Jeff) Theno, Stacy (Steve) Davis, Shari (Ken) Paynter, Shannan (John) Downey and Stephen B. Seely.
They also have four grandchildren: Brooke Theno, Nicole Theno, Claire Downey and Bronwyn Downey.
Harold and Joan were married June 2, 1961, at the Christ Lutheran Church in Aurora, Ore.
Harold graduated from Oregon State University in Corvallis, Ore., with a bachelor's degree in animal science with minors in business and journalism. The majority of his career was spent in sales/marketing, and he retired from Hoffmann-LaRoche. Joan attended Behnke-Walker Business School in Portland, Ore. They were active with their families in 4-H for many years and now in their retirement keep busy on their sheep farm in Tonganoxie. They enjoy traveling and spending their summers at their beach house in Oregon.