Anniversary
Legg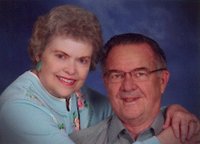 Sharon (Sumner) and Albert Legg, Leavenworth, will celebrate their 50th Wedding anniversary on November 10, 2012, with a Mass at Holy Angels Church, Basehor.
The couple were married at Holy Cross Church in Emmett, Kansas. They have 5 children: Michael and Leona Legg, Wichita; Michelle Legg, Euless, Texas; Melinda and Jerry Baker, Linwood; Melissa Legg, Kansas City, Missouri; Matthew Legg, Kansas City, Missouri, and one granddaughter, Addison Legg, Wichita.
They will be celebrating with a family dinner.