Anniversary
Skeet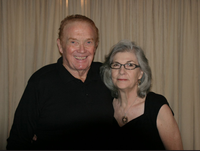 Larry and Cathy Skeet, Lane, are celebrating their 50th wedding anniversary.
The couple were married in Abilene, Kansas on December 21st, 1963. The couple have three children: Bret (Jill) Skeet of Chula Vista, California, Bart (Lori) Skeet of Lane, Kansas and Belinda (Ben) O'Dell of Richmond,
Kansas. Larry and Cathy have eight grandchildren. The couple's children are hosting a reception at the Carnegie Cultural Center in Ottawa on Saturday, December 21st from 2-5pm. Cards may be sent c/o Belinda O'Dell PO Box 83 Richmond, KS 66080.
Engagement
Cao and Nowasell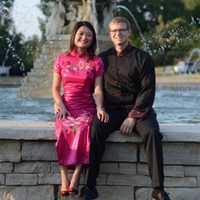 Mr & Mrs Mark Nowasell, Tonganoxie, are proud to announce the engagement of their son, Alex Michael to Qiwei (Claire) Cao, daughter of AnPing Teng.
Claire is originally from DaQing, China. She graduated from Qingdao Technological University. Upon arriving
in the United States, she earned her Masters in Civil Engineering from UMKC and is currently a Phd student there.
Alex is a 2007 graduate of Tonganoxie High School. He earned his bachelor's degree in Biology from The University of St. Mary in 2011, and will earn his Doctorate in Chiropractic in August of 2014.
They will be wed on Jan 3rd 2014, at Alvamar Golf and Country Club in Lawrence, Ks. The family will travel to China next summer for a ceremony there, as well.
Alex and Claire will reside in K C Mo.