Girls Scouts featured on cookie boxes
Three Tonganoxie Girl Scouts, all members of Troop 506, have made it big with their national association.
Paula Prosser and Paige Robinson are featured on Girl Scout cookie boxes.
Paula is the daughter of Buz and Susie Prosser. Paige is the daughter of Greg and Michelle DeVeau.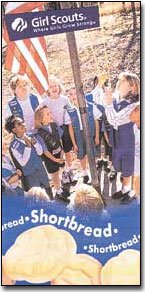 And Prosser and Elizabeth Higbee, the daughter of David and Higbee, are pictured on the 2001 national Girl Scout calendar. Prosser is shown on the page above the month of March, and Higbee is shown with a group of Girl Scouts on the calendars inside cover.
The girls adventure into modeling began last year when the national Girl Scout convention was held in Kansas City, Mo., said Susie Prosser.
Shortly after that, the girls were notified that photo shoots would be held to select Girl Scouts to model for cookie boxes. About 400 girls from the Kansas City area attended. Among those were about seven girls from Tonganoxie.
Only recently did the girls learn who would be on the boxes. Paula describes how she found out:
At first I didnt think I was going to get on the box. But then we got a letter in the mail. It said dont be disappointed if youre not on the box, and so I thought it was a let-down letter. But I opened the envelope and there was a picture of the box with my picture on it.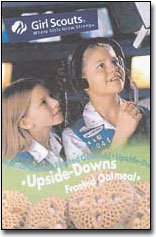 Susie Prosser said that at the time of the photo shoot, her daughter had seemed more excited about having made a new friend, a Girl Scout from another troop.
As a parent thats one of the things you want your children to do X to be able to go places and make friends, Prosser said. Shes stayed in touch with one of the girls who is pictured on the box with her.
Michelle DeVeau said her daughter was thrilled to be pictured on the cookie boxes.
DeVeau said this is the first year that members of Girl Scouts, and not professional models, have been pictured on the boxes.
And whats more, DeVeau said, the pictures will be used on cookie boxes X boxes that will be distributed to every state X for four years.
So, if you dont get to see them this year, DeVeau said, Look for them the next three years.