County commission seeks 9-mill tax increase
Arriving at a proposed budget for 2002 has been an arduous process, county commissioners say.
Now, commissioners have agreed on a proposed budget that calls for a 9-mill increase in taxes.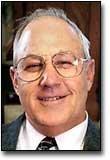 That means Tonganoxie taxpayers could see a tax increase of up to 12.715 mills next year. The city of Tonganoxie is proposing a 1.455-mill increase to finance its 2002 budget, and the school district is seeking a 2.26-mill increase.
A mill is $1 in taxes for every $1,000 in assessed property valuation.
A public hearing on the county budget is set for 1:30 p.m. Aug. 13, while public hearings for the city and school budgets will be at 7 p.m. Aug. 13.
Don Navinsky, Leavenworth County Commission chairman, said a variety of factors figured into the county's proposed 2002 budget, which calls for $38,125,738 in expenditures.
Among the increases were costs associated with the sheriff's department retirement plan that voters approved last November; and decreases in revenues at the county infirmary and the health department.
In addition, natural gas, electricity, telephones and gasoline all have increased in price.
In addition, funding for roads and bridges will increase from the 2001 level of $4.27 million to nearly $5 million in 2002.
"The people have really demanded that they want more in roads," Navinsky said.
The county plans to fund economic development activities in the county at 0.5 of a mill, up from 0.121 of a mill in 2001.
"Economic development is really a factor that is going to help us in the future," Navinsky said. "It's proven what's going on. You can see the results in Tonganoxie and the Leavenworth industrial park."
Flooding in June took a bite out of the 2001 budget, to the tune of $885,000, Navinsky said.
"We've spent probably two months of going through budgets and going back through and redoing and rechecking and making sure we can make it through the year all right not only next year but this year," Navinsky said. "That 800,000 in damage to the county has added up. We went through and cut departments this year, checking on personnel costs."
Despite the tax increase, Navinsky and fellow commissioner Joe Daniels Jr. said they believe the county's tax rate still will be among the lowest in Kansas.
Last year, the average county rate in Kansas was 49.9 mills, Daniels said. Leavenworth County's rate was 32 mills. In addition, the county ranked 85th in tax rates in Kansas, while serving the sixth-largest population in the state, the commissioners said.