Turnovers spoil homecoming
Eight miscues hurt Chieftains in 12-6 loss to Mill Valley
Committing eight turnovers usually spells doom for any team and can lead to a romp for the opponent.
That had to make Tonganoxie's 12-6 loss to undefeated Mill Valley even tougher. The Chieftains fell behind early 6-0 after a fumble, but contained Mill Valley defensively until the fourth quarter when John Gooden broke free for a 21-yard touchdown run. Tonganoxie fought back with a James Hartshorn 1-yard run and had another chance late, but the Chieftains couldn't muster a homecoming win in the first meeting between the two schools.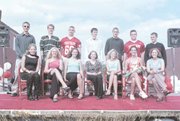 "Mistakes just killed us," Chieftain coach Mark Elston said.
Aside from the turnovers, the teams put up similar numbers. Both run-oriented squads, Tonganoxie had 143 yards on 40 carries. Mill Valley registered 165 yards on 48 carries. Tonganoxie put the ball in the air 14 times, completing five of them for 66 yards. Mill Valley passed just nine times twice in the second half for 55 yards.
When Mill Valley did pass, Chieftains were usually there to knock down a pass, especially senior safety Troy Morando, who said his team knew coming in that the Jaguars also liked to stay on the ground. The homecoming king was crowned before the game and was key in Tonganoxie's effort, but the loss soured an otherwise special night.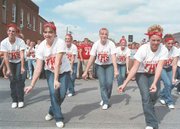 Morando, though, was encouraged by some things Tonganoxie did.
"I think everybody played their guts out," Morando said. "We just need to get the small things right."
The Chieftains had obvious miscues Friday, but Elston was encouraged by an overall strong defensive effort. He also was proud of a shuffled offensive line that was altered because of junior lineman Luke McCarty's injury.
Mill Valley (6-0 overall and 6-0 in the Kaw Valley League) used two long returns by sophomore David Woods, one on a kickoff and another on a punt, to cause more problems for Tonganoxie.
And when the Jags rarely coughed up the football, Tonganoxie turned it over moments later.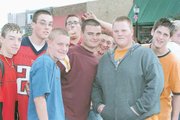 Now 3-3 overall and 3-2 in the KVL, the Chieftains open district play with a Friday game at Piper. The Pirates are 2-4 after a win against Perry-Lecompton on Friday. The Chieftains then finish the season with Basehor-Linwood (0-6) and Lansing (2-4).
The top two teams from each district advance to the playoffs.