City discusses
CR1

agreement with county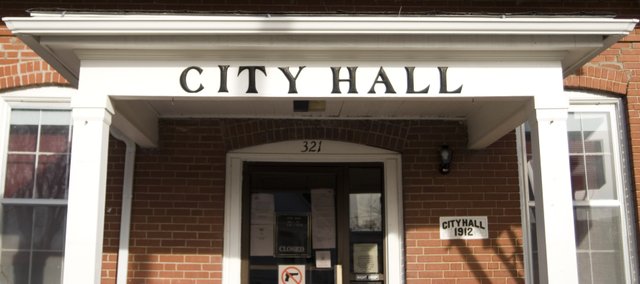 For the first time since the new council and new mayor took office last year, the Tonganoxie governing body met with the Leavenworth County Commission to discuss an old topic: who's going to pay for County Road 1.
On a request from Tonganoxie Mayor Mike Vestal, commission board members Clyde Graeber, Dean Oroke and J.C. Tellefson met at the Tonganoxie City Council Chambers on Wednesday night to weigh the benefits of the city giving money to the project that is estimated at more than $11 million.
Before an interlocal agreement is hammered out between the two entities, the council had a few questions to ask the commissioners, including what would happen if the city didn't contribute and how much the county was looking for.
While Graeber said he had an idea in his head he would like the city to contribute, he and the commissioners were careful not to give a dollar amount, but said the city would be repaid in an equal proportion to its input.
Read more about the meeting in the April 30 edition of The Mirror.