Commissioners authorize electric substation expansion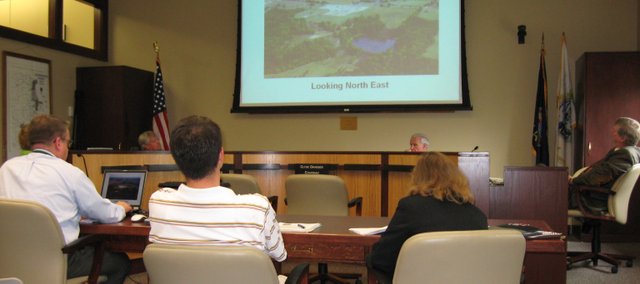 County Commissioners, on Thursday, unanimously approved the expansion of a Westar Energy electric substation near the intersection of Bauserman Road and 195th Street.
The Topeka-based utility has an option of acquiring 50 acres of property from county resident Duane Becker to the west of the existing facility to make the necessary improvements, said Westar representative Cindy Risch.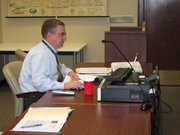 The expanded substation, which includes plans to extend a cross-country transmission line through property in Leavenworth County, would increase the number of residents served by the company in northeast Kansas and could improve the reliability of service, Leavenworth County Planning and Zoning director Chris Dunn said Thursday.
Commissioners questioned whether 195th Street, which could be rerouted because of the project, is, in fact, a county road and whether the current landowner would expand and maintain the road in the future.
Commissioner Dean Oroke said 195th Street, which serves as a driveway to the current substation, has been labeled as a county road and has been maintained by the county for around 20 years.
Also on Thursday, commissioners considered a safety incentive program for county employees who stay accident-free, heard a monthly report from public works staff and met in executive session to discuss personnel.
For more on Thursday's meeting, check the Web site next week.