Ceremony kicks off another fair year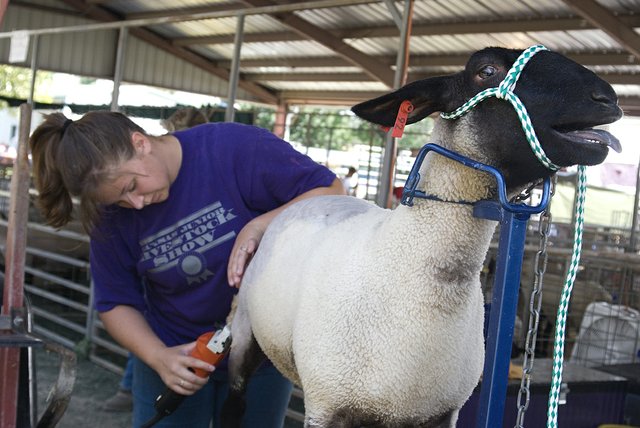 With the raising of the American flag by the Tonganoxie VFW post 9271 and the playing of the national anthem by members of the Tonganoxie High School band, the opening ceremonies Tuesday afternoon officially started the Leavenworth County Fair.
"It's not as fancy as lighting the torch in China, but the fair is under way," David Todd, Leavenworth County Fair Board president, said referring to the start of the Olympic Games on Friday in Beijing.
On Tuesday, the fair parade rolled down Fourth Street. The parade, normally held on Wednesdays, was moved up to accommodate a Friday night Mud Run.
The Mud Run will feature trucks attempting to drive through a 150-foot-long pit of mud.
"They race through that against the clock to see how fast they can get through it," Todd said earlier this month. "Some guys can't get all the way through."
Along with Friday's new event, old favorites like the Leavenworth County Rodeo (Wednesday and Thursday night) and the demolition derby (Saturday night) are still on tap.
Of course the fair's primary goal is to showcase the hard work done by county 4-H Clubs. Livestock shows and judging for other competitions will be held throughout the event.