Tonganoxie public schools, Genesis Christian Academy start back to school Monday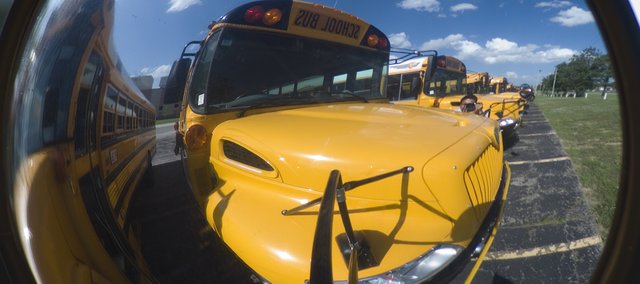 The end of summer is near for Tonganoxie youth.
School starts Monday, with all students attending for a half day of classes. Students will start their first full day on Tuesday.
Tonganoxie middle and high schools will have different start times this school year.
The high school will start classes at 7:55 a.m. and conclude at 2:55 p.m., while the middle school will begin at 8:10 a.m. and finish at 3:10 p.m. The two schools are switching times from 2007-08.
Tonganoxie Elementary School will remain the same as the previous year, going from 8:10 a.m. to 3:10 p.m.
On the first day of school, classes will run from 8:10 a.m. to noon at the middle and elementary schools, while THS will run its first day from 7:55 a.m.-11:45 a.m.