Providence, St. John want women to "Think Pink"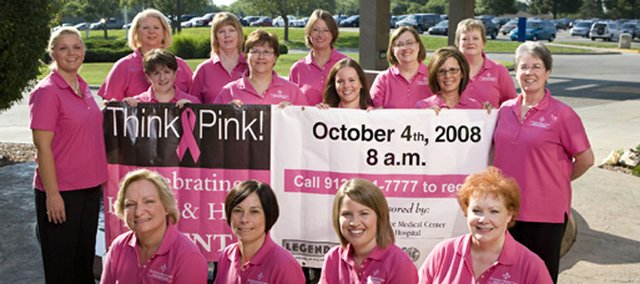 Providence Medical Center, Kansas City, Kan., and St. John Hospital, Leavenworth, along with the American Cancer Society and Cancer Action are teaming up to plan a fun, woman-focused event from 8 a.m. to 11:30 a.m. Saturday, Oct. 4.
Think Pink! again will be hosted at the Legends 14 Theatres at Village West in western Wyandotte County.
The event will feature a continental breakfast, fashion show, a purse auction, an array of exhibitors, gourmet cooking demonstrations, a style consultant and an informative presentation by Scott Ellison, M.D., a board-certified surgeon, who practices at Providence. KCTV-5 meteorologist Katie Horner will emcee the event.
"We encourage women to bring their girlfriends, mothers, sisters and daughters for a morning filled with fun, inspiration and most importantly, lifesaving facts about breast health," said co-chair Catherine Rice, senior associate of communications for Providence and St. John. "Proceeds from the event will be earmarked for the development of a new state-of-the-art Breast Center at Providence slated to open in mid-October.
Think Pink! is open to all women, but advanced registration (by Sept. 19) is requested. The cost is $20. For information or to register, call (913) 281-7777 or (800) 281-7777 go online to providence-health.org/Foundation.