Reilly enjoys astro camp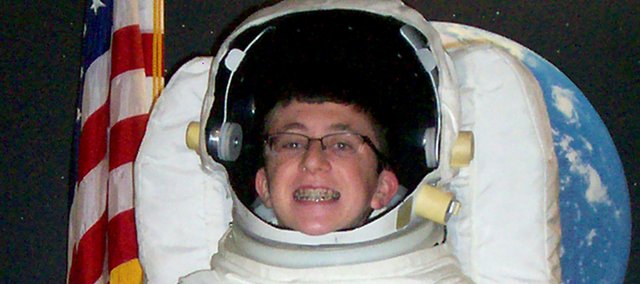 Ben Reilly, son of Brian and Mary Reilly, Tonganoxie, recently graduated from Level 2 of the Kansas Cosmosphere and Space Center's Future Astronaut Training Program.
The camp builds on knowledge gained from FATP level 1, also held at the Cosmosphere.
The weeklong astronaut camp is for students entering grades 7-10 and emphasizes teamwork, leadership and problem solving. Developed by Cosmosphere staff, FATP is a nationally-recognized camp that motivates campers to seek careers in space-related industries.
FATP level 2 incorporates aspects of astronaut training with advanced courses in space shuttle systems, space physiology and microgravity science. The camp capstone is a two-hour simulated space shuttle mission to the International Space Station.
FATP level 2 participants also build and launch large model rockets, undergo a full day of scuba training and underwater exercises and construct complex robots for a simulated Mars mission.
Campers also receive high and low ropes training, including a 30-foot climbing wall and zipline exercise and visit the Cosmosphere's Hall of Space Museum, which houses one of the largest space artifact collections in the world.
For more information on the Future Astronaut Training Program call (800) 397.0330, ext. 323, or visit the Cosmosphere's Web site at www.cosmo.org.