Travel reimbursements evaluated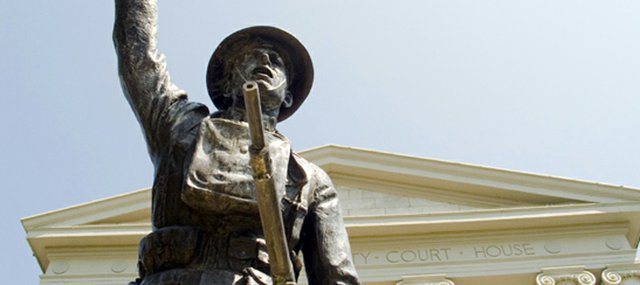 Soon county employees might be able to get reimbursed for travel while still saving the county some money.
On Monday, the Leavenworth County Commissioners looked over some travel reimbursement requests, including one from Donna Martin, the Leavenworth County Health Department administrator.
Current county policy reimburses city employees for mileage if they leave from their place of employment. In Martin's case, she left from her home to attend a monthly meeting at the Mid America Regional Council. She drove from her home because the meeting place was closer to her home than it would have been to get to the health department and then turn around and go the meeting.
The commission was in agreement that it made sense for some employees who are on call 24-hours a day to be able to start work from the time they leave their home.
"We have several road graders located throughout the county," commissioner Dean Oroke said. "They begin their day's work from the home. If that is where the policy lies, that doesn't make logical sense to go from their home to the station and then drive back to do their duties."
Commission chairman Clyde Graeber and Commissioner J.C. Tellefson agreed.
Tellefson added that he wanted to make sure that any liabilities and tax issues were taken care of before any new policy was adopted, especially if an employee was taking a private vehicle. Which employees would be able to be reimbursed would also need to be discussed.
In other business, the BOCC:
¢ Voted, 3-0, to approve household hazardous waste certificates to move the waste to the waste transfer station.
¢ Approved an expenditure for the removal of tar from 15 county vehicles.