The heat is on
For second consecutive year, bonfire will be part of homecoming activities at
THS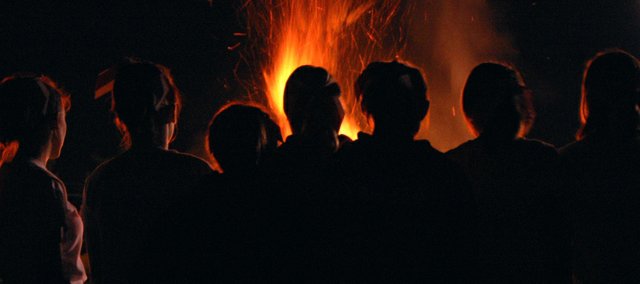 Homecoming week will have one more activity this year.
School officials on Thursday decided to add a bonfire to activities for homecoming week, which starts Tuesday.
Jessica Johnston, student council sponsor, said Thursday organizers opted to bring the bonfire back for a second consecutive year.
The event will take play at 6:30 p.m. Wednesday, Sept. 3 in "The Valley," the area southwest of Beatty Field on the other side of the high school access road.
Johnston said earlier this week organizers were planning to do the bonfire at another time this fall, but later decided to again make it part of homecoming festivities.
Tonganoxie will play the Prairie View Buffaloes in the Chieftains' football season opener Friday, Sept. 5 at Beatty Field. A coronation for homecoming royalty will be held before the game.
For more information on homecoming activities, pick up a copy of the Sept. 3 edition of The Mirror.