State about 25 percent short in payments to school districts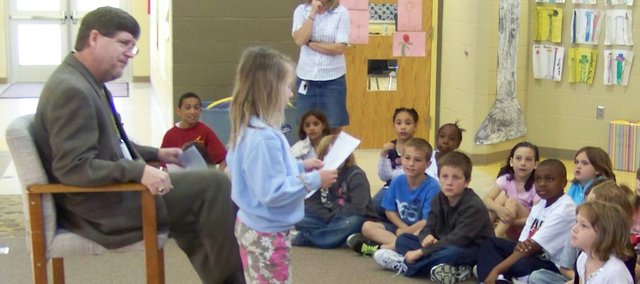 Topeka — Public school districts were shortchanged this month because the state doesn't have enough funds, officials said Monday.
"We do not have enough cash in the bank," said Gov. Kathleen Sebelius' budget director Duane Goossen.
State tax receipts have dropped below projections, forming a $147 million shortfall in the current fiscal year, which could increase to $1 billion next year.
The state paid the 297 school districts $165 million for the month of December, which was $55 million or 25 percent less than the amount school districts were supposed to receive, officials said.
Goossen said he didn't know when the state would make up the 25 percent. "I hope that will be soon. That will depend on when the revenue comes in," he said.
He said the last time the state shorted the school districts was at least seven years ago — during another state budget crisis.
Lawrence school Supt. Randy Weseman said the reduced payment "was a sign of the times."
He said the local district's finances should be OK as long as the state pays the remaining funds soon.
Deputy Education Commissioner Dale Dennis said so far school districts have been able to cope with the reduced amount.
School districts across the state are preparing for possible budget cuts when the Legislature starts the 2009 session next month. In addition, social service cuts have already been put in place, and higher education is girding for a round of reductions.