Board to take final vote on contract Jan. 12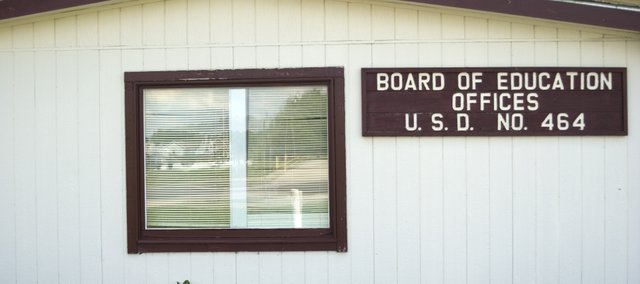 The Tonganoxie School Board will take a final vote at its January meeting to decide whether to renew the contract of Superintendent Richard Erickson.
Board president Diane Truesdell said Tuesday the board would make the final vote at that meeting, which is scheduled for 7 p.m. Jan. 12 at the Tonganoxie Middle School library.
"The vote we took was the intent to non-renew," Truesdell said about the Dec. 8 vote. "The final vote will be taken at the January meeting."
At the December meeting, the board voted, 4-3, on a resolution with the intent not to renew Erickson's contract.
Voting for the resolution were board members Kathy Baragary, Leana Leslie, Kay Smith and Doug Tate. Voting against the resolution were Darlyn Hansen, Mildred McMillon and Diane Truesdell.
Erickson, 54, has been superintendent for the Tonganoxie School District the past 12 years.
In a written statement given to The Mirror after the Dec. 8 meeting, Erickson included a list of accomplishments. Some of those were new programs, cost-saving measures and the passage of a $25.3 million bond issue in 2004, with the help of patrons.
Some specific accomplishments Erickson listed were: establishment of the USD 464 student transportation program, which Erickson estimated saved the district $550,000 through 11 years; the addition of college dual credit and advance placement classes at THS; establishment of the ninth-grade student career counseling and class scheduling program; and implementation of many cost-saving and revenue-stretching measures.
But during the last two years, Erickson also was the subject of an assistant's contract buyout and a mill levy filing error he submitted to Leavenworth County that cost taxpayers nearly $370,000. Erickson proposed this year that the mill levy be reduced to compensate for the error, with interest.
The district bought out the contract of Jamie Brun, director of operations, after a short time on the job in 2007. On one occasion, Brun and Erickson had an argument that led to Brun calling 911.