Lansing middle-schooler spells her way to victory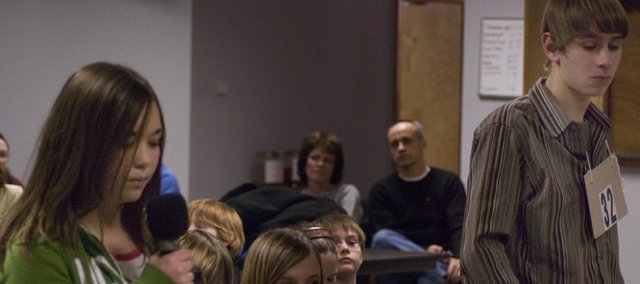 Rachael Koone, 11, a seventh-grader from Lansing Middle School, took first place in the 2008 Leavenworth County Spelling Bee. The bee was Friday in Leavenworth.
Koone beat out 14-year-old Tanner Smith, Tonganoxie Middle School, by spelling "privilege", the word that Smith missed, and then correctly spelling "procedure." In third place was Marcus Box, 14, Basehor-Linwood Middle School.
Read more about the spelling bee in this week's newspaper.