County still seeking city's
CR1

contribution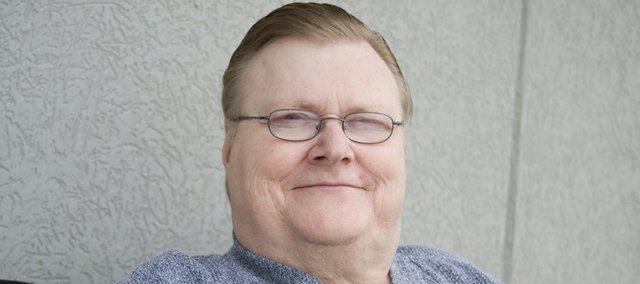 Leavenworth County commissioners, in a discussion this week, had a question for the city of Tonganoxie: Is it going to chip in funds for improvements on County Road 1?
The latest total cost estimate for CR-1 improvements leading to a proposed interchange with Interstate 70 is $14.3 million. The county has agreed to pay up to $10.8 million out of sales tax revenue, with a $2 million contribution from the Kansas Turnpike Authority, $500,000 from a federal appropriation and a contribution from KDOT for a tie-in with U.S. Highway 24-40 yet to be determined.
According to a memorandum from Mike Yanez, Tonganoxie city administrator, dated Nov. 3, 2006, the City Council was willing to contribute up to $1 million out of the city's portion of a countrywide, 1-cent sales tax that runs through 2016.
Commissioner Clyde Graeber noted, however, "We (the county) have no formal offer from the governing body of Tonganoxie."
Commissioner Dean Oroke questioned whether an offer had been made and the county had failed to accept or reject that offer.
Tonganoxie Mayor Mike Vestal, who did not attend Monday's County Commission meeting, was surprised to hear about the discussion. He noted that before he took office in 2007, the City Council had discussed helping to fund the project but the county never followed up to ask for the city's participation.
"Since I've been mayor, they've never come to us and said, 'Can you contribute?'" Vestal said Tuesday.
Because the County Road 1 project is not within the city limits, Vestal said the city was crimped in what it could do without the county's invitation to participate.
"I don't want a strained relation with them, because that area is going to be in the city someday," he said.
Tellefson emphasized the importance of working with Tonganoxie officials to set requirements for developers similar to what is mandated by city code.
"It's incumbent upon us to establish what the rules for development are going to be," he said, " : but to also realize that any city can come in and annex an unincorporated area into a city's incorporated area."
Graeber remarked, "That community (Tonganoxie) has had two years to step up to the plate and they haven't."
He asked why the city should be made a party to the potential financial gains that could come with development on CR-1 and reiterated his concern of recouping as much money as possible for taxpayers countywide.
"We want to play the same game with them," Tellefson countered, "because a developer doesn't want an unknown out there."