Voters: No quorum change for council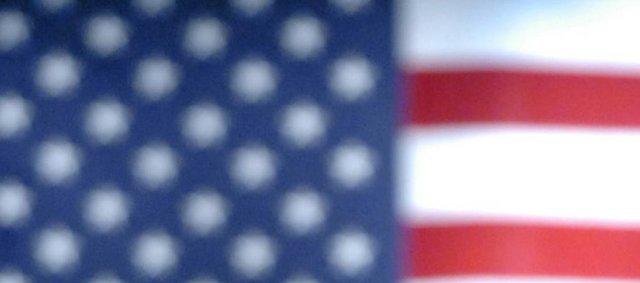 There'll be no higher quorum and no legal, private meetings between City Council members outside of City Hall.
Voters in Tonganoxie on Tuesday overwhelmingly turned back Charter Ordinance No. 17, which would have raised the Tonganoxie City Council's quorum from three members to four members. But the vote wasn't about what goes on it City Council meetings; it was more to do with whether City Council members could gather legally outside of a public meeting to discuss city business.
The count out of the Leavenworth County Clerk's Office showed 33 people in favor of the quorum change, but 143 voters were opposed.
The Kansas Open Meetings Act declares that any meeting of a "majority of a quorum" of a public body must be open to the public. Currently, the Tonganoxie City Council has a three-member quorum, which, in effect, bars two council members from getting together privately to discuss city business.
In August, the council, using home-rule powers granted under the Kansas Constitution, approved a charter ordinance setting its quorum at four members, which would have allowed private meetings about city business among two council members.
A group of residents in September successfully petitioned to challenge the ordinance. The council could have ended the matter by voting to withdraw the ordinance; instead, council members decided to schedule Tuesday's special election on the question.
The ballot question read, "Shall Charter Ordinance No. 17 entitled 'A charter exempting the City of Tonganoxie from provisions of K.S.A. 15-106 and providing substitute provisions on the same subject,' take effect?"
An explanatory note on the bottom of the ballot reads, "A 'YES' vote on the question will change the quorum size for city council meetings from three (3) to four (4)."
Voters cast ballots at one of two polling places in the city: Sacred Heart Catholic Church Parish Center, 1100 West St., for the South Precinct; and Veterans of Foreign Wars Building, 901 E. First St., for the North Precinct. Polls were open from 7 a.m. to 7 p.m.
¢ For more on this story, check out The Mirror on Wednesday.