Kansas Democratic lawmakers endorse Obama
Candy Ruff among those supporting Illinois senator's presidential bid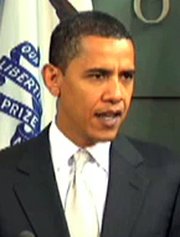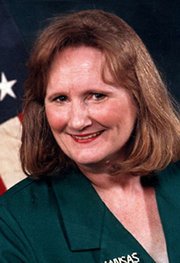 A group of Democrats in the Kansas Legislature, including Leavenworth Rep. Candy Ruff, has endorsed Sen. Barack Obama for president.
The lawmakers made their endorsement Thursday, Jan. 17, at a Statehouse news conference.
"It is important that we recognize Sen. Obama's mother and grandparents are originally from Kansas," said Ruff, whose district includes Lansing. "During his last visit, he spoke candidly about how the struggles his mother's people endured while living in Kansas and how it shaped his strong sense of faith and community. As the only major candidate to have ties to our state, he is the best person to understand the challenges facing Kansans today and to help move our state forward."
Senate Democratic leader Anthony Hensley of Topeka said Obama was the true candidate of change in the Democratic field.
"My endorsement of Sen. Barack Obama is a response to the voters whose voices at the grassroots level have spoken loud and clear as to whom they want their state's legislators to support," Hensley said.
The endorsement comes less than three weeks before Democrats in Kansas gather for local caucuses to choose delegates to the national nominating convention. The caucuses are on "Super Tuesday," Feb. 5.
In all, there will be primary elections and caucuses in more than 20 states on that date.
In addition to Ruff and Hensley, other Democratic lawmakers attending the Obama endorsement news conference were: Sen. Donald Betts, D-Wichita; Sen. David Haley, D-Kansas City; Sen. Marci Francisco, D-Lawrence; Sen. Chris Steineger, D-Kansas City; Rep. Paul Davis, D-Lawrence; Rep. Cindy Neighbor, D-Shawnee; Rep. Melody McCray-Miller, D-Wichita; Rep. Valdenia Winn, D-Kansas City; Rep. Harold Lane, D-Topeka; Rep. Oletha Faust-Goudeau, D-Wichita; and Rep. Broderick Henderson, D-Kansas City.