Rollover accident leaves sole passenger injured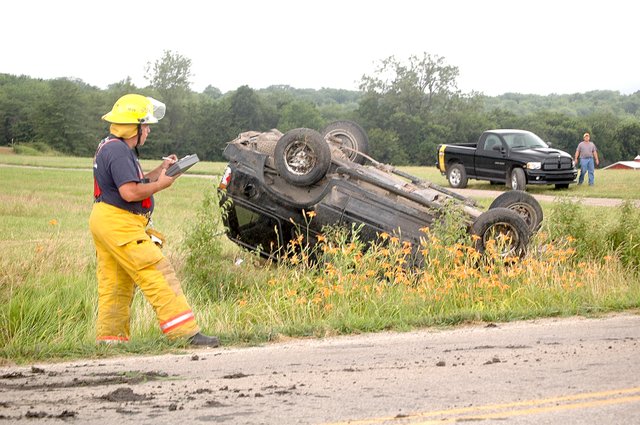 Emergency service providers with the Leavenworth County Sheriff's office, Leavenworth County EMS and the Stranger Township Volunteer Fire Department responded just after 4 p.m. Tuesday to a one-passenger, single-vehicle rollover accident involving a black Ford Explorer about one-half mile west of County Road 5 on 207th Street.
Sheriff's deputies on the scene said a passenger-side tire of the vehicle was believed to have veered off the northern shoulder of 207th Street when the driver overcompensated the other direction and lost control, rolling the SUV into a ditch on the southern side of the road.
The driver was reportedly conscious and aware of her surroundings with abrasions on her left shoulder before being evacuated by Leavenworth County EMS.
Deputies said she was wearing her seatbelt at the time of the crash.