Prices taking bite out of school budgets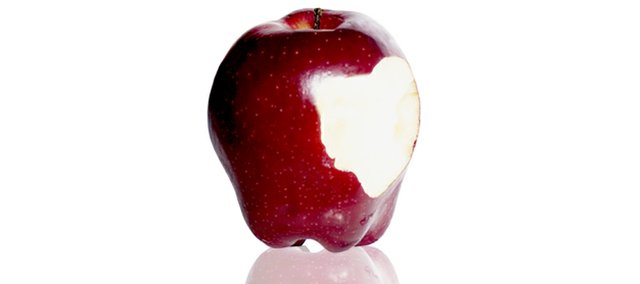 Gasoline and food prices are draining households of cash. Now, imagine if you had to feed and transport thousands of children each day.
That's what area school districts face as they prepare for students' return to school next month.
Superintendents and school boards are crafting budgets - and trying to determine how to find money to handle fuel and food costs.
"It's always a moving target because factors in the economy are continually changing," Lawrence Superintendent Randy Weseman said.
In Lawrence, the district this week approved a 10-cent increase for most meals. Last year, the district also increased its meal prices by 10 cents.
Weseman has also voiced concern about diesel fuel, which now is hovering near $5 a gallon. After the district spent about $200,000 in overage charges last school year, that number could be between $350,000 to $500,000 this school year.
Weseman wants to shy away from cutting bus service or increasing student fees, but he is looking at cutting down on the number of field trips. If diesel costs go up further, additional service cuts could be implemented at mid-year.
"I just can't speculate (what those would be) at this point," he said.
Board member Craig Grant said board members want to fit the increased fuel cost into the budget without a net mill-levy increase.
The Lawrence district certainly isn't alone.
Cutting travel
"We are examining several things to try and save money right now," Baldwin Superintendent Paul Dorathy said. "One thing we are looking at is all of our field trips and looking at making efficiencies there. We've talked about how far should we travel for field trips and how many should we take in a year."
He said that perhaps athletic teams will have to play closer to home.
"I don't want our kids not to participate in athletics," he said. "We may have to start choosing different places to go, though."
And perhaps sport utility vehicles or other smaller vehicles could replace full-size buses on some trips. Although SUVs don't get great gas mileage, Dorathy knows it's better than a large school bus. And perhaps the district will upgrade some of its bus fleet.
"Some of the newer buses get better gas mileage," Dorathy said.
Baldwin already has begun buying some food in bulk.
"It's easier to buy in bulk and it's more expensive to have a company stop by several times for smaller shipments," Dorathy said. "We are trying to cut rates and shipping costs."
Students paying more
Tonganoxie school board members have OK'd a 30-cent meal price increase. Students will pay 100 percent more for milk - 50 cents.
In addition, Superintendent Richard Erickson encourages families to apply for free and reduced-price lunches for their children. He said he thinks some families that qualify are not taking advantage of the service, which will provide additional state aid to the district.
"That amount can increase significantly if everyone who qualifies fills out their applications and receives those," Erickson said.
As for the fuel budget, Erickson wants to increase that budget from $72,000 to $90,000 for 2008-09.
In Eudora, officials also have approved meal and milk price hikes for next year. Don Grosdidier, interim superintendent, also said the price of gasoline would factor into the budgeting process.
"We're still in the process of setting the budget, but rising fuel prices is an issue that will have to be taken into account," he said. "It's definitely a concern."
Pinching pennies
The need for a large boost in the transportation fuel budget has Basehor-Linwood school officials brainstorming how to pinch pennies in other areas.
Superintendent Bob Albers said the district tried to contract fuel about a year ago, but with skyrocketing prices, he said he doubts that is an option now.
"The company who said they would do it at a certain price backed out," he said about last year's possible fuel contract. "They said it was too volatile. We're going to have to increase our budget for transportation fuel. We're probably going to raise it about $30,000."
And board members are looking at cutting bus routes and combining teams on buses when traveling to activities. The district receives state reimbursement for about 80 percent of the cost of busing children more than 2.5 miles. But it receives nothing for students traveling fewer than 2.5 miles. So it's possible students might be charged a fee to ride fewer than 2.5 miles. Field trips and supplies may also be cut short.
"We're still not to the point that we're enforcing that, but it's something we'll be looking at this year I'm sure," Albers said.
Basehor-Linwood already has increased lunch prices by 10 cents for next year. Albers said the district hopes that will cover the increases, but food service officials also will be looking at what is spent per meal and possibly repeat the most cost-effective meals more often.
"If those costs go up higher than what we budget, we have to cut it somewhere," Albers said.
Tight budget
Like his counterparts in other districts Robert Van Maren said the coming year is shaping up to be tough one financially for the Bonner Springs-Edwardsville school district.
"This is the tightest budget since I've been here," said Van Maren, who has been superintendent for 11 years.
Van Maren said food costs likely will increase $60,000 from the $505,220 spent last school year.
Fuel costs were about $110,000 for the 2007-2008 year, Van Maren said, about $50,000 more than the district included in its budget. This year, Van Maren said, the fuel budget will "probably be close to $160,000 total."
Money spent on fuel and food is money that's being diverted from hiring more staff. Van Maren's plan to hire an elementary school Spanish teacher is on hold.
If costs continue to rise, Van Maren said, the district may have to look at increasing fees for student lunches and even textbooks, or cutting costs, possibly including personnel.
"We try to keep them down," Van Maren said of student fees, because "everybody's stretched with the economy as it is."
Larger fuel budgets proposed
School districts in Shawnee are proposing larger fuel budgets for next year.
The Shawnee Mission school district's fuel budget for next year is up 26 percent from last year, said Tim Rooney, manager of budget and finance.
"We went up about double from a year ago, but will it do it again? I guess it's anyone's crystal ball," Rooney said.
In De Soto, higher fuel costs also are anticipated. Operations director Jack Deyoe estimated the district used the same amount of fuel this year as it had the year before, despite opening two new schools.
"We were able to do more with less," he said. "They are not taking as many field trips, and with Mill Creek (Middle School) open, some of the games are not so far away."
Both districts are feeling the pinch with rising food costs as well.
In Shawnee Mission, the district is proposing a food budget that's up about $50,000 from last year. De Soto is proposing a food budget up nearly $150,000 from last year.
Alvie Cater, De Soto community relations director, said there was a reason the increase in food costs for De Soto was three times as much as Shawnee Mission's. U.S. Food Service, De Soto's food supplier, didn't include a fuel-adjustment clause in its four-year contract with the district.
"So for four years, they weren't paying that fuel surcharge that maybe other districts have been paying," Cater said.
De Soto also increased student lunch prices by 5 cents for the next school year to help pay for the rising cost of food.
Student nutrition director Julie McGrath is avoiding dipping into the general fund for help with her budget, thanks to what students pay for snack foods - such as ice cream, cookies and chips.
But that comes with criticism as the federal government pushes for healthier eating habits, she said.
"I am a registered dietitian, and I don't disagree, but I am the director of the nutritional program and I have an obligation to direct my program," McGrath said. "The cost of those a la carte items help keep the lunch prices where they are. So when parents and nutrition advocates talk about doing away with the a la carte, the cost of your kid's lunch is going to go up to $4."
- World Company reporters Shawn Linenberger, Lara Hastings, Jimmy Gillispie, Jesse Truesdale, Leann Sulzen, David Oakes and Elvyn Jones contributed to this report.