Braves teams go 1-2 at state tourney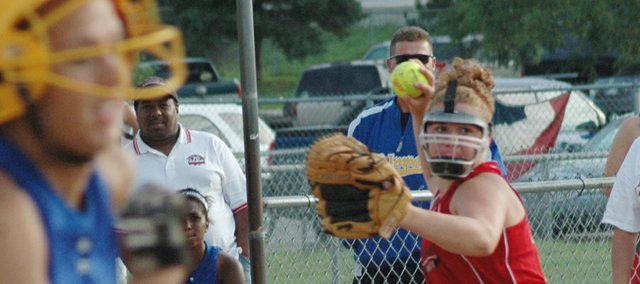 A pair of Tonganoxie Braves teams - the 18- and 16-and-under squads - won a game this past weekend at the USSSA Softball State Tournament at Mid-America West Sports Complex in Shawnee.
The Braves' 18-and-under squad defeated the Impact, 2-0, in the consolation bracket. Tonganoxie lost its first game to the Wichita Storm, 5-2, and was eliminated from the tournament after a 2-0 loss to the Olathe Bullet's on Sunday.
After falling, 7-0, to the Salt City Crush on Saturday morning, Tonganoxie's 16-and-under team defeated the Havoc, 7-0, in the evening. But the Braves lost, 13-4, on Sunday against the Jinx.