Tonganoxie man dies in motorcycle accident Saturday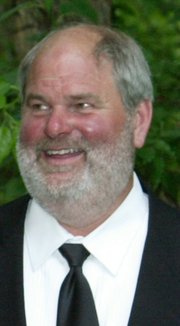 A 55-year-old Tonganoxie man died Saturday in a motorcycle accident on Kansas Highway 16 west of Tonganoxie.
Ronald G. Starcher was riding his motorcycle south on K-16 about 9:40 p.m. Saturday at 234th Street when his 2005 Harley Davidson left the road and entered the grass median between 234th and K-16, according to Leavenworth County Sheriff's Office reports. Starcher continued south in the median a short distance and entered a ditch, causing him to lose control, reports said. Witnesses performed CPR on Starcher until Leavenworth County Emergency Medical Services arrived. He was pronounced dead at the scene at 10:18 p.m. by EMS. Tonganoxie Township and Tonganoxie City fire departments and Life Star also responded to the scene. Starcher was not wearing a helmet at the time of the accident.
Undersheriff Ron Cranor said Tuesday the department did not yet have an official cause of death and would not know for a few days until the autopsy and other tests are complete.
An obituary for Starcher appears on page 2A of today's paper.