Vehicle take-home policy remains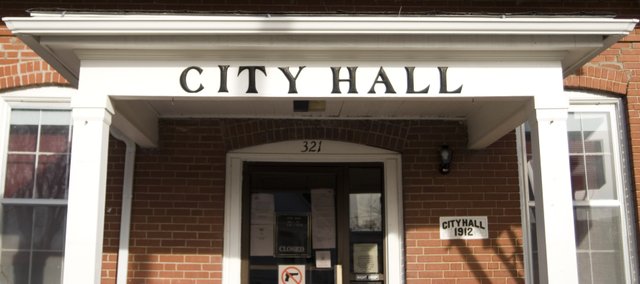 City residents can still expect to see city public works vehicles at the homes of public works' crews.
After 40 minutes of discussion, which included two 10-minute executive sessions, a motion by Paula Crook to change the city's current vehicle take-home policy for public works employees died for a lack of a second, with council members ultimately deciding to let those employees continue taking home city vehicles.
"I still believe that we can save money by parking the vehicles," Crook said Tuesday. "When I first got on the council I kept hearing the excuse that there wasn't any place to park them. With the new public works building, now that excuse is gone."
One of her arguments to change the policy was to stop the complaints she said she has been receiving about public works employees using the vehicles for personal use.
Council member Steve Gumm said in all of his years on the council he had never received a call about a city employee abusing the privilege. The other council members agreed.
At the most heated part of the public discussion, Tonganoxie Mayor Mike Vestal said there needed to be more proof about the claims like the claim Crook made that a resident saw a city vehicle at a casino.
"I wish they would come forward to city hall and give their name," Vestal said. "I keep hearing this, but I don't have anybody coming forward. I don't think it happened."
According to city policy, only full-time employees who live within the city limits are allowed to take vehicles home, with a few exceptions. At the time the policy took effect, two public works employees, Butch Rodgers, city superintendent, and Jerry Stockman, lived outside city limits. These two employees were grandfathered into the new policy to allow them to continue taking vehicles home.
There is also no log system for public works vehicles to track mileage. Gas usage and mileage is checked monthly and is compared to an expected use of the vehicle. If the mileage or gas usage is higher than expected the person who drove the vehicle is questioned about the difference. In a previous interview, Rodgers said, for the most part, the vehicles' usage was on the honor system.
While there was mention by the council of keeping some kind of log for mileage, there was no direction from the council or city staff to ask the public works department to keep a log.
Crook's motion was to park the city vehicles for all public works vehicles except for the city superintendent and the utilities superintendent.
City Administrator Mike Yanez said the city was investigating putting bigger decals on the vehicles to help residents identify vehicles if they are seen somewhere where they are not supposed to be.
"If something does happen [residents] need to come to city hall and report it," Vestal said.