Assistant declares candidacy, is fired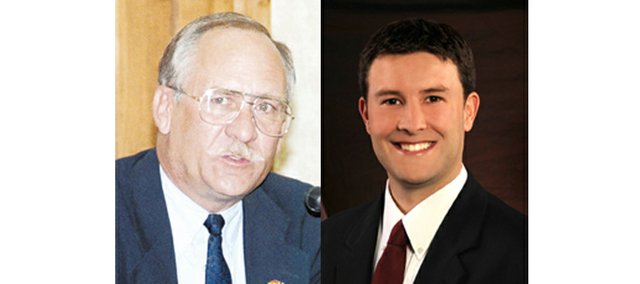 Assistant prosecutor Todd Thompson says he was told to pack his bags three days after telling his boss, Leavenworth County Attorney Frank Kohl, he wanted his job.
Thompson, who had been head of the juvenile division of the County Attorney's Office for the past five years, said he told Kohl, a Democrat, on Friday, May 30, of his intention to seek the Republican nomination for county attorney.
Monday, June 2, Thompson received a call from Kohl around 4 p.m. and was told to pack his belongings. Thompson said the reason he was given for his dismissal was "a lack of judgment and forthrightness in the office."
The former assistant said his firing "wasn't about my numbers. My (prosecuting) statistics are as high as Shawnee and Douglas County ... It wasn't for a lack of me doing a good job."
According to Thompson, Kohl did tell him an assistant in the office had filed for candidacy previously and "it didn't work out.
"I was surprised at how abrupt and quickly it occurred," Thompson said, but he also added. "It's not an outright surprise. It would have been a tense office."
Still, Thompson said, "I think it would have been manageable."
As for his plans now, Thompson said he intends to focus on his campaign full time.
"This (Leavenworth) is where I grew up," he said. "This is home, and I don't want to leave."
Kohl confirmed Thompson's dismissal Wednesday, June 4, but would only say that it was for cause.
The incumbent attorney, on Monday, filed for re-election one day before the June 10 deadline.
A Nov. 4 general election will follow an Aug. 5 Republican primary that pits Thompson against Lansing attorney Deb Snider.