McLouth man killed in Lawrence double-shooting; incident occurred during foiled robbery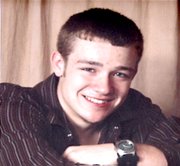 A burglary and a robbery led to a shooting that left two men dead early Saturday, Lawrence Police said Monday morning.
A 16-year-old Lawrence boy arrested Sunday in connection with the incident is expected to be charged this afternoon, according to the Douglas County District Attorney's office. His name was not released.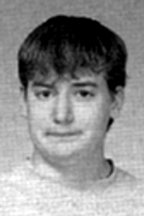 One of the dead men was identified by police as Gage Hauk, 18, McLouth. His body was found on the back porch of the house at 1311 Del.
The body of the 20-year-old man found inside the house was the occupant but he has not been officially identified because of his wounds, police Sgt. Paul Fellers said.
According to Fellers, Hauk and the 16-year-old boy in custody went to the residence to burglarize and rob it. The 20-year-old occupant shot Hauk. Then, the 16-year-old allegedly shot the occupant, Fellers said.
The 16-year-old fled the scene on foot.
Police found a shotgun in the house and a rifle about a block away, Fellers said.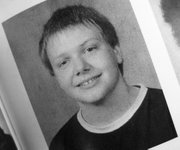 Fellers stopped short of saying others might be involved in the incident but did say police are continuing to investigate.