Chieftains don't score in home opener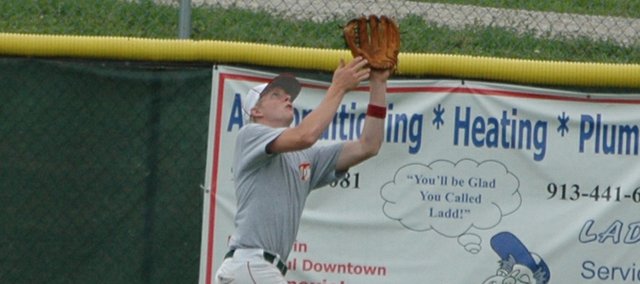 The Tonganoxie Chieftains suffered their largest setback of the summer season Thursday at the Leavenworth County Fairgrounds, falling to Piper, 8-0.
The loss, which put Tonganoxie at 3-2 for the season, was scheduled to be the first game of a twinbill, but lightning in the area suspended the second game, which was scoreless at the time.
The Chieftains only other loss - a 4-3 setback - came to Lansing in the championship game of the Battle of Leavenworth County Tournament earlier that week.
Coach Mitch Loomis said starting pitcher Logan Forbis, who threw all seven innings in the team's home debut, played well, but Piper was a solid hitting team.
"We didn't play really bad," Loomis said, "but we didn't do the things we needed to win."
The Chieftains had a doubleheader Tuesday at Topeka. Tonganoxie travels to Piper on Monday and returns home June 19 for another matchup with Topeka.
The summer team is comprised of nearly all of the players from the 2008 Tonganoxie High baseball team.
Starters from the THS squad who are playing include: Forbis, Ethan Lorrance, Jace Waters, Keith Wentz-Hall, Tyler Lupton, Brandon Yoder and Erick Lowe.