Commission race will be crowded field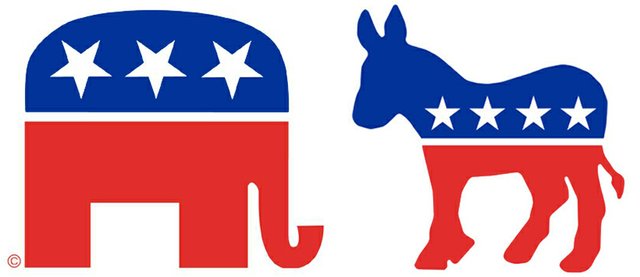 A June 10 filing deadline has passed for the upcoming election season.
In Leavenworth County, the most highly contested race will be that of County Commission, District 3.
The race includes eight candidates, seven of whom are Republicans.
The lone Democrat is Pete Henderson of Basehor. Henderson is retired from the insurance industry.
District 3's seven Republicans are:
¢ John Flower, Bonner Springs, chairman of the Basehor Planning Commission, president of Cedar Lakes Homeowners Association, treasurer of the Basehor Community Library and former sales consultant and manager with AT&T Inc. and SBC Communications Inc.
¢ Francis L. Hurla, rural Tonganoxie, owner of Hurla Heating and Cooling in Tonganoxie.
¢ Tony Klamm, rural Bonner Springs, a wheat, corn and cattle farmer who also works in real estate.
¢ William "Bill" Merkel, southern Leavenworth County, a construction and excavating worker and a former firefighter. Merkel also has served as assistant fire chief and township trustee for Reno Township the past three years.
¢ Beverly "Bev" Oroke, Tonganoxie, with experience in construction, engineering and marketing. Oroke also is the former wife of Dean Oroke, the current county commissioner for the 3rd district who is not seeking re-election.
¢ Dave Taylor, Tonganoxie, a retired contractor and former Tonganoxie mayor.
¢ Marvin Torneden, Linwood, a Basehor-Linwood School District custodian and part-time farmer. Torneden also serves as a volunteer firefighter for the Reno Township Fire Department.
Sheriff and county attorney
The Leavenworth County sheriff race pits Republican Jim Dyson against Democrat and current Sheriff David Zoellner.
A county attorney candidate list includes Democrat and current county attorney Frank Kohl, former assistant county prosecutor Todd Thompson and attorney Deb Snider of Lansing. Both Thompson and Snider are Republicans.
Kohl has held the office since 1984. Thompson was an assistant to Kohl but was fired June 2, three days after informing Kohl he was filing for his job.
Snider is a criminal defense attorney with Snider Law Office in Leavenworth.
Running unopposed in this year's county elections are: Republican Clyde Graeber, County Commission District 2; Republican Janet Klasinski, County Clerk; Republican Janice Young, County Treasurer; and Democrat Stacy Driscoll, County Register of Deeds.
All positions are four-year terms.
State candidates
Running on the state level are Republicans Ted Ingerson and Connie O'Brien and Democrat Timothy Moran for the Kansas House of Representatives 42nd District, which represents the cities of Tonganoxie, Linwood, parts of Lansing and Leavenworth and Reno, Stranger and Tonganoxie townships.
Ingerson, of rural Tonganoxie, is a delivery professional with Geiger Ready-Mix Co.; O'Brien, rural Tonganoxie, is a substitute teacher and vice chair of the Leavenworth County Republican Party; and Moran, Lansing, is a retired U.S. Army officer and certified project management professional.
The three will vie to replace current 42nd District state Rep. Kenny Wilk, R-Lansing, who will relinquish his position - after 16 years - in January.
Kansas Rep. Tom Holland, D-Baldwin, and incumbent Republican, Kansas Sen. Roger Pine, R-Lawrence, will square off for the 3rd District state senate seat, representing the cities of Tonganoxie and Basehor as well as western Leavenworth County, eastern Douglas County and Jefferson County.
Holland, of Baldwin City, has been president of Baldwin-based Holland Technologies Inc., an I.T. consulting and professional services firm, for the past 13 years and has served as 10th District state representative for the past six.
Pine is a farmer from Lawrence, currently serving as vice chair of the agriculture committee and on the assessment and taxation, education and utilities committees in the Kansas Senate.
National scene
Nationally, U.S. Rep. Nancy Boyda, D-Kan., is again running for the state's 2nd District Congressional seat, covering Leavenworth, Manhattan, Topeka and most of northeast and southeast Kansas.
The first-term congresswoman will be rivaled by Republicans Lynn Jenkins, current Kansas state treasurer, and Jim Ryun, who held the 2nd District seat from 1996 to 2007.
12-year veteran U.S. Sen. Pat Roberts, R-Kan., will be challenged by Democrats Lee Jones, Overland Park, and Jim Slattery, Topeka, and Libertarian candidate Randall Hodgkinson, Topeka, for his United States Senate seat.
Jones formerly lobbied in Washington, D.C., for the Brotherhood of Locomotive Engineers, while Slattery worked for a Virginia lobbying firm and served as a representative for the U.S. House 2nd District for 12 years beginning in 1982.
Hodgkinson works as a public defender for the state of Kansas.
Primarily and generally speaking
Primary elections for contested races within each party are to be held Aug. 5, followed by a Nov. 4 general election.
For more information on elections in Leavenworth County or to register to vote, contact the Leavenworth County Clerk's office at (913) 684-0421. For more information on state and national elections, call the Kansas Secretary of State's office at (785) 296-1594.