Post 41 falls in lengthy twinbill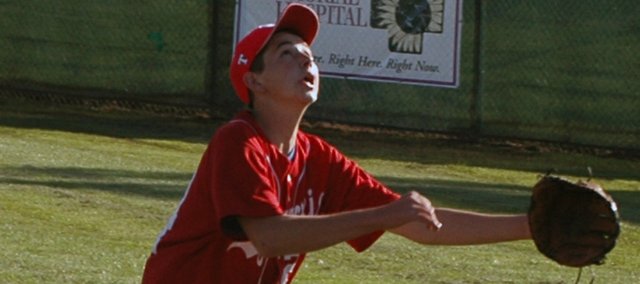 Photo Gallery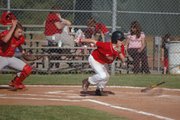 Post 41 baseball
Trailing by five runs after a half an inning in its home doubleheader opener Monday evening at Leavenworth County Fairgrounds, the Post 41 baseball team could have packed it in, but the Tonganoxie players battled back to force extra innings before eventually falling to Geiger Ready Mix, 16-13.
Post 41 also lost the second half of the twinbill, 4-1.
The lengthy doubleheader lasted nearly five-and-a-half hours, ending around 11:30 p.m.
But it was early in the evening when the Tonganoxie team proved it would not roll over and die. Trailing 5-0 before taking its first at bat in the opener, Post 41 scored twice in the bottom of the first to keep the deficit manageable.
Grant Ebbert plated the pair runs by knocking a single to right field. His productivity didn't stop there. On the evening, Ebbert went 6-for-6 with a double, four singles and five RBI.
The home losses dropped Post 41 to 0-4 on the season. The team also lost its first two games, 12-4 and 6-2, on June 11 against the Leavenworth Knights at Leavenworth Sportsfield.
Ryan Stockman had a bases-loaded double in the third inning of the first game.
Post 41's next game is Friday against the Easton Lions at Leavenworth.