Grizzle finishes second at junior championships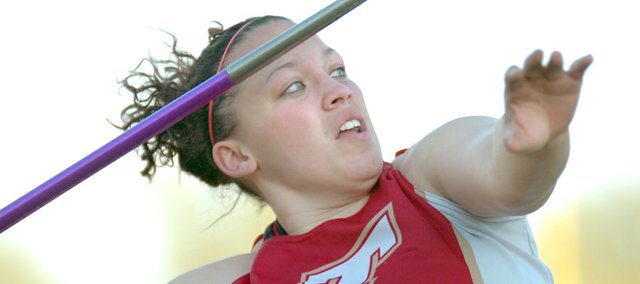 Roxi Grizzle, a 2008 Tonganoxie High graduate, broke her personal record and finished second in the women's javelin throw Friday afternoon at the USA Junior Outdoor Track and Field Championships in Columbus, Ohio.
Grizzle's throw of 170 feet, 3 inches was the best of her career and just behind the winning throw of 171 feet, 5 inches by Karlee McQuillen, a freshman at Penn State University.
Grizzle was joined in the finals by another THS alum, Ali Pistora, who finished eighth with a throw of 141 feet, 11 inches. Pistora just completed her freshman year at Kansas State.
For more on this story, see the June 25 edition of The Mirror.