Area youth is top showman at swine show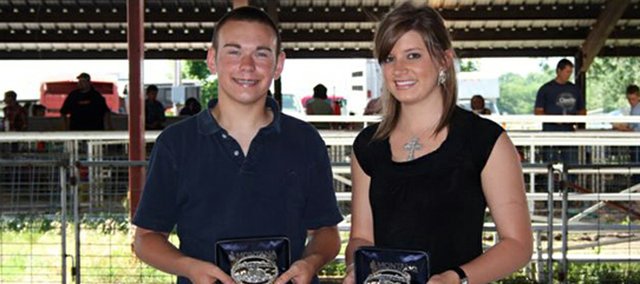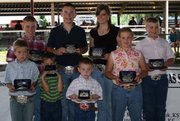 The Leavenworth County Spring Swine Show was June 14 in Tonganoxie.
Winners were Blaine McDougal, Leavenworth, Champion Senior Showman; Thatcher Moddie, Burlington, Champion Intermediate Showman; Paxton Dahmer, Nevada, Mo., Champion Junior Showman; and Kody Hendrickson, Paola, Champion Pee Wee Showman.
Runners up were: Kylie Stinson, Allen, Reserve Senior Showman; Megan Davis, Princeton, Reserve Champion Junior Showman Dakota Ferguson, Williamsburg, Reserve Intermediate; and Zane McDougal, Leavenworth, Reserve Champion Pee Wee Showman.