Man killed in wreck had 'heart for helping'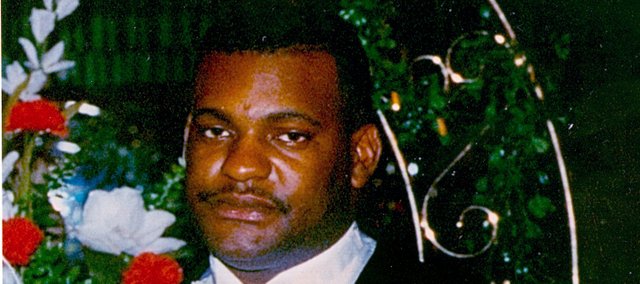 William Washington Jr. always was eager to lend a helping hand, according to his wife, Marcella.
"He was a really kind and sharing person," Marcella said. "Anything you need, he would try to get it for them. If it's money or something, he's going to give it to him."
Marcella said her husband dropped off her and their two daughters, Maria and Rachael, at their Tonganoxie home Thursday evening. William then planned to help a couple friends in picking up a vehicle at a local auto shop.
But William Washington did not make it to his destination.
The 37-year-old Tonganoxie man was killed in an accident Thursday when his vehicle was struck by a semi-truck that was traveling east on U.S. Highway 24-40.
According to Kansas Highway Patrol reports, Washington was at 206th Street, or County Road 25, facing north at U.S. 24-40 when he failed to yield in his 1996 Ford Windstar. A semi-truck driven by Ervin McKibben, 57, Mayetta. McKibben was not injured. The airbag in Washington's van deployed. Washington was not wearing a seatbelt, reports said. The accident occurred about 7:30 p.m. less than a mile east of Tonganoxie and closed down a stretch of the highway for several hours.
Marcella Washington said she's been coping with the tragic loss through the support of many friends.
"With a lot of people and friends, it's OK, but when I'm by myself, it's different," Marcella said.
Also known as "Big Will," William grew up in Mississippi and eventually played college football at Alcorn State University in Lorman, Miss.
Marcella said he had a good relationship with youths in the community, as he liked to play pickup basketball games with some of them.
He also was close to relatives Kendrick Whittington and Adrian Whittington, according to Marcella.
Ron Swaim, pastor at Cornerstone Family Worship in Tonganoxie, said William had told him he wanted to someday help people who were hooked on drugs and alcohol. And, William had a desire to help the homeless.
"I always see him as a guy with great vision and hope for the future," Swaim said. "He really had a heart for helping other people."
William and Marcella grew up in Mississippi and were married Christmas Day in 1993. When planning their wedding, they also discussed setting Valentine's Day 1992 as their date, but Marcella said "she needed more time" to prepare for the wedding.
The couple relocated to Kansas because of Marcella's sister, Vivian Sanders, who lives in Tonganoxie.
Marcella noted that William loved to play basketball, but he also was big fan of fishing, although Marcella normally didn't partake in the fishing trips.
"I don't like the worms," Marcella said with a chuckle. "I've gone, but I didn't like it."
Daughters Rachael and Maria, students at Tonganoxie Middle School, learned to fish from their father, Marcella said.
Marcella and William recently purchased their van. While vehicle shopping, William talked about his desire to someday have a motorcycle, as his late father used to have.
Marcella surprised William with a motorcycle. Although he didn't ride it too many times, there was a humorous moment regarding the motorcycle that Marcella said she would never forget.
On a cold day, William announced to his family he was going for a ride on his bike. Marcella told him it was too cold, but he went for a ride anyway.
The "ride" consisted of getting on the bike, revving it up, driving to the end of the family's driveway and back to the house.
She said her family got quite the laugh out of William's excursion.
A service was held Tuesday at Cornerstone Family Worship. Burial will take place in William's hometown of Jackson, Miss., on Saturday.
William also is being remembered in a group devoted to his memory on Facebook, an online social network. As of Tuesday afternoon, nearly 80 people, many Tonganoxie students, had joined the Web site group.
A full obituary appears on page 2A of today's newspaper.