Walker resigns as boys basketball coach
After nine seasons on Chieftains' staff, coach steps aside, citing desire to spend time with family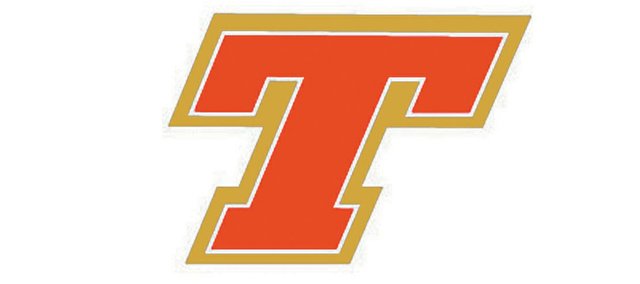 After seven years as head coach and two as an assistant, David Walker is stepping down from the helm of the Tonganoxie High boys basketball team.
Citing a desire to spend more time with his family, Walker informed THS athletics director Brandon Parker of his decision a few days after the Chieftains' season came to an end in the Class 4A sub-state tournament and his resignation was announced Monday night at the school board meeting.
Not tired of coaching, but longing for a chance to watch his two daughters compete athletically for the next several years, Walker said his family was the main reason he came to the decision.
"My daughters are getting to the age where they're involved in school activities," he said of Madee, 12, and Tressa, 10, who are both involved in basketball and volleyball. "They're pretty busy."
Walker had contemplated stepping down for some time and initially thought the 2008-09 season would be his last because his older daughter would be entering THS the following year.
"Freshman activities and varsity activities don't line up at all," Walker said, indicating that his coaching job would conflict with his ability to watch his daughter compete.
But THS students will still see Walker, who will remain on staff in his library media specialist position, on the school's campus.
"I'll be around in different capacities," he said. "I'll be staying involved."
Parker, a former assistant coach on Walker's staff, wasn't taken off-guard by the decision.
"We knew that family obligations were going to come into the situation," he said, adding that Walker's No. 1 priority is family.
The AD indicated that the basketball team would miss Walker's influence.
"David put in a lot of time and care into the program, and ran it from a first-class attitude," Parker said. "He's very caring of the kids in the way that he treats them, that's a tough thing to replace."
As for finding that replacement, Parker said there is no set timetable. THS was not able to begin advertising the position until after the announcement was made on Monday and with the coming spring break, he said it would probably be April before the position is filled.
"We'll give it time to get a good pool of applicants," Parker said, noting that the school has teaching jobs available and finding a coach who also teaches is a priority.
Once the new coach arrives, Walker said the new hire should have a decent stable of players to use. He said "leaving whomever in a positive position with the number of guys coming back," was also a factor in his decision to leave now.
Asked if he would consider returning to the sidelines once his daughters are grown, Walker didn't fully shut the door on his coaching career.
"It's always a possibility," he said. "You never want to burn any bridges and say you won't do something in the future."
Walker compiled a 49-99 record during seven seasons as THS coach, finishing the most recent campaign 6-15.
He coached five seasons at Williamsburg before joining THS as an assistant. He was 67-57 there, giving him a career mark of 116-156.
In his first season (2001-02) Walker took the Chieftains to the sub-state championship game and went 12-10 on the year.