Injured cougar recovering at Operation Wildlife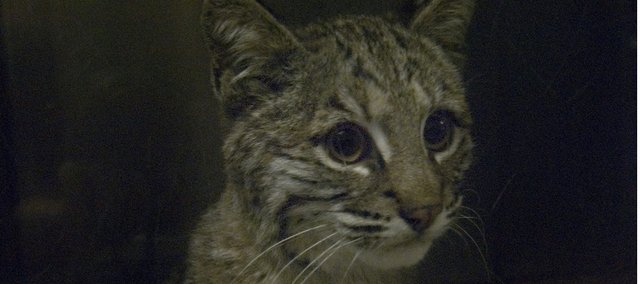 It's been exactly three months since a young bobcat was brought to Operation Wildlife in Linwood to recover from head injury after being hit by a car near Lansing and the animal sanctuary officials said its chances of survival are looking good.
"We have really high hopes for her," said Sheryl Saunders, Operation Wildlife director. "She is in an outdoor pen catching live rats all by herself. She is also becoming more aggressive and hissing at us when we go into the pen, which is a good thing."
The bobcat will still need to be observed for another month to make sure there are no signs of permanent head injury before being released back into the wild.
Saunders said the wobbliness that had kept the bobcat from being able to sit up straight has disappeared, making Saunders believe the bobcat will be able to survive on her own.
"She's a total predator," Saunders said. "She lunged at me on Sunday. You would not have known that she had a head injury."
Saunders joked that now she made it the intern's responsibility to go in and maintain the pen.