Uncertainty surrounding department continues
McLouth police chief still suspended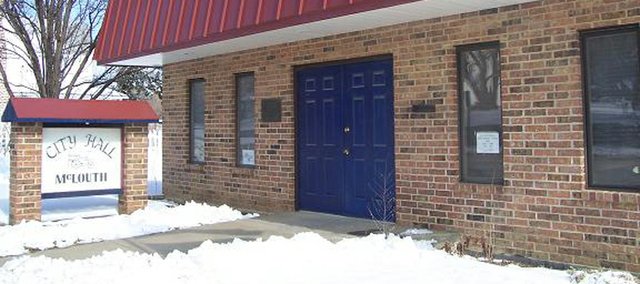 The suspension of McLouth police Chief Tom Burns appears to still be in effect.
On Thursday, McLouth Mayor Mike Graveman placed Burns on a four-day suspension for unspecified reasons, a suspension that was supposed to end Monday.
However, at Tuesday's city council meeting, which was moved to the city's fire station from city hall because of the number of people in attendance, Burns was still not back on the job.
Approximately 25 people were in attendance, with a few speaking during the meeting demanding to know why Burns was put on suspension. Others spoke about Burns, saying he's an intricate part of the community.
Graveman declined to speak about the situation, citing that it was a personnel matter and he was unable to speak in any capacity.
Burns was in attendance and was in his police uniform. However, when the agenda item of police chief came up at the meeting, Graveman addressed Danny Ruff, who was appointed to serve as interim chief during the suspension. Ruff works part-time with the McLouth department and also works with the Tonganoxie Police Department.
The future of Wade Noll, a part-time officer in McLouth who also works at the Jefferson County Jail, is also up in the air.
Graveman said Friday that Noll no longer was working for the McLouth police.
However, Michael Hayes, co-counselor for Jefferson County, who is representing both Burns and Noll, said there's been no documentation to indicate Noll was no longer with the department.
During Monday's meeting, Hayes gave Graveman the resignations of three part-time officers that had been submitted to Burns.
For more on this story, pick up a copy of the March 26 edition of The Mirror.