Leavenworth County Commission agenda, week of March. 24-28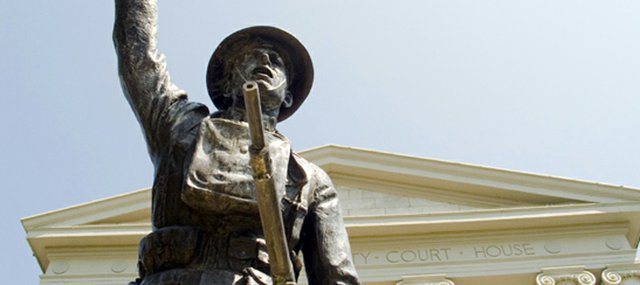 MONDAY, MARCH 24, 2008
9:00 am Public Comment / Administrative Business
10:30 am Denise Sullivan, County Extension Office
11:00 am Contract Renewal (Rescheduled) - Donna Graf, County Appraiser
1:30 pm Review of Proposed Affirmative Action Plan for possible adoption by Leavenworth County
TUESDAY, MARCH 25, 2008
8:00 am Commissioner Tellefson will attend Workforce Investment Board
11:30 am Commissioner Tellefson and Commissioner Oroke will attend MARC
3:00 pm Commissioner Graeber will attend an Infrastructure meeting at LCDC
7:00 pm Commissioner Graeber will attend a Leavenworth City Commission Meeting
WEDNESDAY, MARCH 26, 2008
10:00 am Don Pruitt, HTK Architects, will review bids for the new North EMS Station
11:45 am Commissioners will attend Port Authority Meeting
THURSDAY, MARCH 27, 2008
9:00 am Public Comment / Administrative Business
10:30 am Monthly Report Public Works
1:30 pm Utility Vacation - Cedar Lakes Phase IV
2:00 pm Planning & Zoning Chris Dunn
Consideration of the renewal application (SUP 08-003) for a Special Use Permit for a Personal Dog Kennel on a tract of land located in Section 05, Township 09S, Range 22E also known as 17194 Springdale Rd. in Leavenworth County, Kansas. Request submitted by Carol & Charles Simpson.
2:30 pm Sue Thayer will discuss an Employee Benefit Survey
3:30 pm David Van Parys, County Counselor & Linda Scheer, County Clerk will review Investment Banking Proposals for Possible Bonding of Sales Tax Projects
FRIDAY, MARCH 28, 2008
ALL SUCH OTHER BUSINESS THAT MAY COME BEFORE THE COMMISSION. ALL MEETINGS ARE OPEN TO THE PUBLIC.