Cultural grants for area museums pending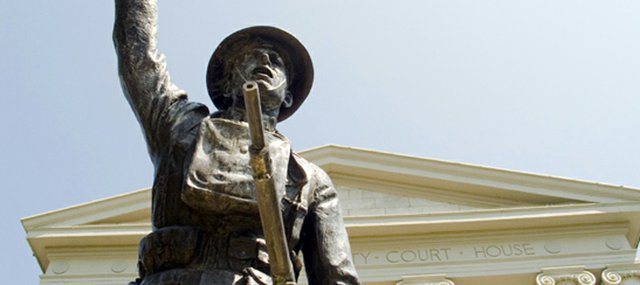 County Commissioners indicated they would continue to help fund county historical centers in the area using competitive cultural grants to allocate public money.
Commissioners budgeted $106,635 for 9 different entities for 2008, and with the 2009 budget cycle approaching, the board may again ask local museums to submit grant requests.
Last year, funds were distributed to the Leavenworth Historical Society housed in the Carroll Mansion, the C.W. Parker Carousel Museum, the Tonganoxie, Basehor and Lansing historical societies, the National Fred Harvey Museum, the Richard Allen Cultural Center, the First City Museum and the Carnegie Arts Center.
Commissioners all voiced support for the cultural grant process in a board meeting Thursday but said they would remove dates and dollar amounts from last year's application before approving an updated document.
Also on Thursday, the board discussed plans for a new Emergency Medical Services headquarters facility, approved contracting with Delich, Roth & Goodwillie, P.A. Engineers for a countywide bridge survey, approved a new safety incentive policy for county employees and met in executive session for one hour and 15 minutes to discuss real property acquisition.
For more on Thursday's meeting, check the Web site next week.