Fifth-graders get colonial for week full of learning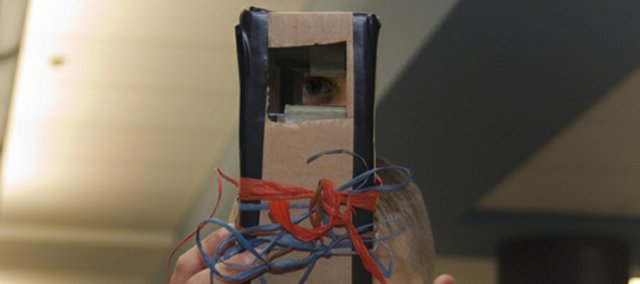 Pirate goodie boxes: three shillings. Fruit and marshmallow kabobs: two shillings. Experiencing capitalism and a market economy first hand: priceless.
On Friday, the Tonganoxie Middle School lunchroom was transformed into a colonial merchant port for the first ever fifth-grade colonial fair.
"This is a real hands-on activity," said Kim Laverentz, TMS fifth grade teacher. "The kids really seem to enjoy it."
All week long the fifth-graders have been earning their shillings in the classroom in preparation for the event.
The fifth-graders were split into three groups, colonials, American Indians or pirates. These groups were again divided up to create their own shops and produce their own goods.
They were also allowed to set the price of their goods.
Depending on how well or how poorly the good sold, the students were able to adjust the price to sell more items.
During the event, half of the kids were shoppers while the other half were merchants. Midway through the fair the groups switched so a new set of shops and shoppers could participate.
Laverentz said she got the idea for this colonial day talking to other schools and learning about it online.
"Everyone worked together to make it a great event," Laverentz said. "Everyone has been supportive because it's new."
She said she was thankful for the work of all the volunteers, including Stephanie Hebert for making all of the set decorations.