Farmer's market in second weekend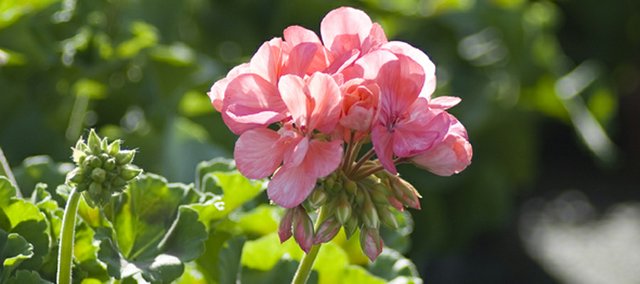 The recent weather has been warm and dry, but the effects of the cold and wet weather from late winter and early spring can be seen at the Historical Farmer's Market in Tonganoxie.
While flowers, spices and crafts are available for sale, Brenda Wood, who last year started the farmer's market with her husband, Pete, said the market's staple vegetables won't be ready for a few more weeks.
"The ground has been so wet," Wood said. "[The vegetables] have been slow coming out of the ground."
Saturday marked the second week of the second year for the local farmer's market. There were only a few vendors on hand last weekend, but Woods hopes to get up to 35 vendors once the vegetable season starts.
Among some of the new vendors is Glenn Coffey of Coffey Farms, who sells flowers. Often selling his flowers at the Kansas City Market, Coffey is familiar with the community market scene. His big sellers were bedding plants with annual flowers like petunias, begonias and inpatiens.
Once there is more produce options available, Woods hopes that attendance will pick up, and she hopes to attract even more customers when Tonganoxie Days rolls around June 14.