Rodeo weekend is back in the saddle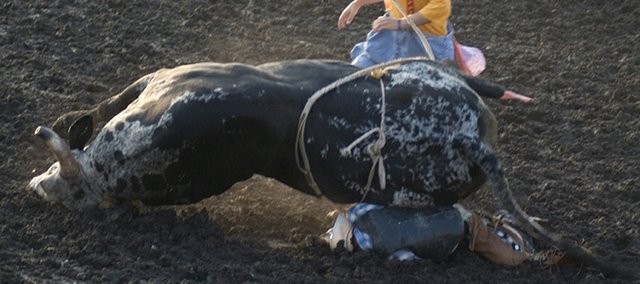 The Abdallah Shrine Rodeo is once again back in Tonganoxie for another weekend of bull thrashing, bronco bucking and calf roping.
Yesterday was the rodeo's opening night at the Leavenworth County Fairgrounds. Although the rain had stopped several hours earlier Thursday it left the riding arena a giant mud hole causing problems for both the riders and performers.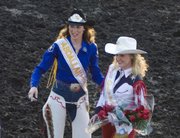 A new Rodeo Queen was also crowned last night. The 2007 Queen April Brown presented the new queen, Alyssa Morrison, a floral bouquet before members of the Shriners attached the queen's tiara on her hat.
"There was so much competition that I really had no idea," the Bonner Springs woman said. "I wasn't expecting this at all."
First runner up for queen was Emma Glaspy and second runner up was Jennifer Keefe.
The rodeo will begin at 7:30 p.m. and continue through May 24.
Photo Gallery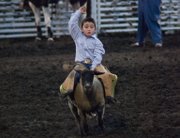 2008 Abdallah Shrine Rodeo