Deaths of police officers grip department
Tonganoxie department reflects on careers of, relationships with Vinyard, Lambert
The mood at the Tonganoxie Police Department was somber Tuesday afternoon as friends and coworkers of Cecil Vinyard returned from the private inurnment service at the Leavenworth National Cemetery.
The department is still reeling from having lost two of its long time employees this month.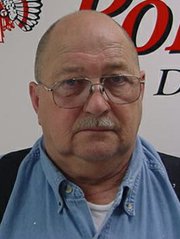 "It's been hard for everybody," Sandy Koontz, Tonganoxie police clerk said Tuesday. "They are greatly missed. These guys had been in law enforcement for a long time. You could go to them and ask a question or get advise from them at any time."
On May 8, Jimmie Lambert, a 12-year veteran of the police department died in his home. Eleven days later, Vinyard, a more than 20-year veteran of the department also died.
"They were both dedicated, loyal and intelligent police officers," said Kenny Carpenter, Tonganoxie police chief.
Carpenter said Vinyard's uniformed presence as a crossing guard made a lot of difference in the after school hours when kids were trying to get home safely.
Chip Marquardt had been friends with Lambert since the 90s.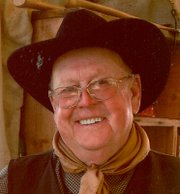 He said he would visit Lambert in Montana while Lambert was working on a ranch. Marquardt, Lambert and Carpenter were also members of the Single Action Shooting Society.
"It's always hard when you lose somebody," Marquardt said.
The loss of the officers was even felt by the children of their coworkers.
Koontz said the officers would do anything for her children.
Her son Austin told her he was going to miss Lambert a great deal because Lambert had given him his first job.