Voters come out in droves for election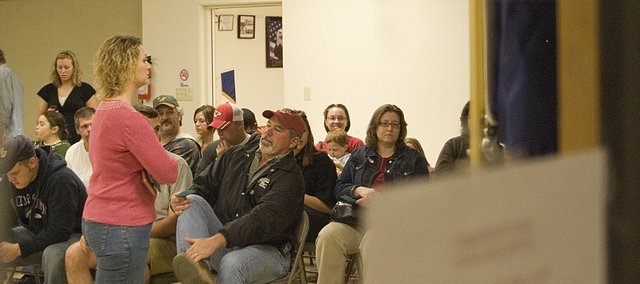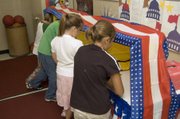 Mark Padfield was worried he would not be able to vote and then make it to Tonganoxie High School by the time classes start. A teacher at THS, Padfield showed up at his polling site, the Tonganoxie VFW Post Home, at 6:40 a.m., 20 minutes before the polls were to open. When he arrived, he had to find a spot behind the post home on the grass for overflow parking.
"I was very surprised at the number of people in line already," Padfield said. "I expected a handful of people but not 45 in front of me."
Padfield was in fact No. 46, and he was able to leave the polling site at about 7:40 a.m.
"The voting process itself went pretty quick," he said, noting there were five electronic booths available at the site. "The workers were very efficient, very friendly, very cordial and got everyone out in a timely manner."
Leavenworth County Clerk Linda Scheer said Tuesday "everything has been running smoothly."
She noted some problems have come up because people missed the "Thank you for voting" screens, meaning the screen went by quickly on the electronic machines and voters didn't realize they were done.
Lines leading to the polls were long throughout Leavenworth County, but voters were patient.
"Everybody knew there were going to be long lines, but nobody has been upset," Scheer said.