Iowa left behind for military service in 1st Gulf War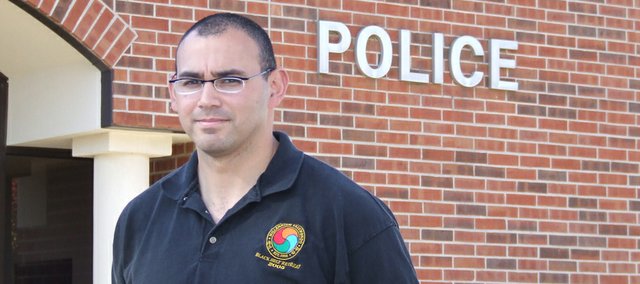 Lansing — From the scariest of moments to ones that cause laughter now, Ben Ontiveros will never forget the service he gave his country.
As a young man leaving high school and signing up for the Army in July 1989, the soon-to-be Gulf War I veteran was looking for something bigger in life.
"I grew up in rural Iowa," Ontiveros said, referring to his hometown of Sharpsburg, Iowa, which has a population hovering around 100 to 150 people. "It really was rural and as far as job opportunities there really wasn't a whole lot there."
Ontiveros decided to join the Army to get a little extra help with money for college. In August 1990, he left for Germany as an intelligence analyst beginning his career as an active-duty soldier. From there, Ontiveros' service picked up at whirlwind speed. In November 1990, a call went out seeking intelligence analyst volunteers to participate in the Gulf War.
From Dec. 26, 1990, to May 1991, Ontiveros and his unit made a loop from Saudi Arabia, Iraq and Kuwait that was filled with memorable moments.
One of his scariest moments was when his unit was sent out to take over an airfield that had been abandoned by the Iraqi Army. After looking around, Ontiveros was sent back alone to the front gate where some barbed wire that could be reused had been found.
"I pulled up alone," he said. "The driveway was straight and stretched as far out as you could see."
Ontiveros noticed a large truck making its way down that road, headed toward him. Alone, and with only a single gun, he said he worried about what was about to happen. As the truck came nearer, he said he could tell that there was a group of people in the back of the truck.
"That got me pretty scared," he said.
Though it caused Ontiveros some initial worries, the truck turned out to be a group of Iraqis wanting to surrender.
But not everything about his service was scary, or at least in retrospect.
While on guard duty one night with a fellow soldier, Ontiveros received an alarm of a chemical reaction taking place on the outskirts of the base. Chemical warfare was always a fear and soldiers kept their gas masks with them as all times.
On that night, Ontiveros' friend hung his mask on a nearby hook. When the alarm went off, panic ensued and his friend ran around frantically looking for his mask with his hand over his nose and his eyes half closed.
Luckily, the alarm was false, which Ontiveros said helps bring humor to the situation in hindsight.
Following the Gulf War and another five years of service, Ontiveros decided to leave the Army. He started a career at the Lansing Police Department, got married and had two children.
But the 11-year hiatus finally took its toll. Ontiveros said he missed the camaraderie of the Army so much, he decided to re-enlist. He now gives his time one weekend a month and two weeks a year to his country as a member of the Reserves.